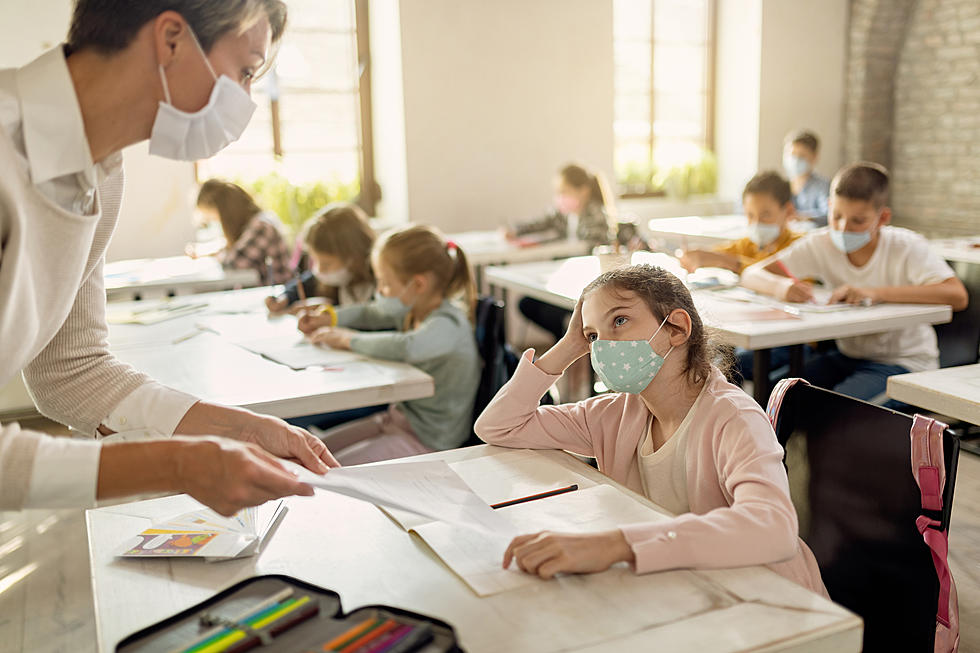 The 2020 Pandemic Nightmare of School
Getty Images/iStockphoto
School life during the pandemic of 2020 is a nightmare for students, staff, and teachers alike.
Let's flashback to March of this year. Kids, teachers, and school staff were all hitting spring break for some rest and relaxation and gearing up for the stretch run of the school year, and that's when it happened: COVID-19 became the one and only thing we've been talking about since.
Okay we were sidetracked with the election, but now that that's over we're back to talking about COVID-19.
We thought we had hit the peak here in Texas in July,  but apparently we may be reaching some all new highs with what I'm hearing is the "post Halloween spike."
Here in Central Texas, the numbers continue to rise, with officials even suggesting we should avoid large gatherings for both Thanksgiving and Christmas.
Area schools are also seeing rising numbers of cases among students, staff, and teachers. My kid goes to Midway ISD, and I'm getting emails almost daily reporting new cases. Suspended classes at Waco schools continue to rise as well.
According to our news partners at KWTX, Brazos High School in Waco is the latest to halt in-class learning as a result of outbreaks and won't return until after the Thanksgiving break.
So many schools are dealing with the same issues.
Tennyson Middle School will be closed for the remainder of the week, as will H.G. Isbill Junior High School and McGregor High School.
COVID-19 cases have been reported at Waco's J.H. Hines Elementary School and Cesar Chavez Middle School forcing both schools to utilize remote instruction. The same for Waco High School, which has more that 20 teachers being quarantined.
The list of schools having to adjust their programs also include Bruceville-Eddy High School, G.W. Carver Middle School and Waco's Rapoport Academy, just to name a few more.
The good news is that a vaccine is close and until we can actually get to that point, it's going top be a challenge to keep our kids, teachers and school staff, safe.
The pandemic school year of 2020. What a nightmare!
Enter your number to get our free mobile app
In Pictures: What Education Looks Like Around the World During a Pandemic