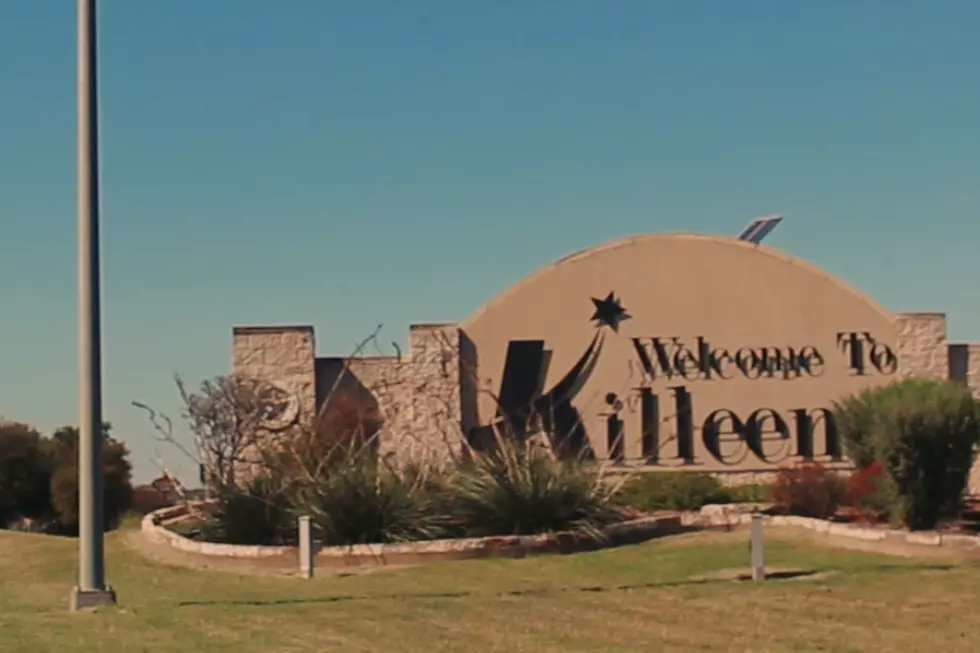 The City of Killeen Just Declared a Local State of Disaster
Townsquare Media
The City of Killeen on Thursday issued a declaration of a local state of disaster for public health.
The declaration was signed by Mayor Jose Segarra with approval from the City of Killeen, and will remain in effect until it's terminated by the mayor.
What Does This Mean?
The declaration will allow the City of Killeen to continue to receive state funds for support efforts to combat the spread of COVID-19 and promote public health.
A news release issued by the City Thursday reads:
This action activates the City's emergency management plan and authorizes aid and assistance. It also authorizes the City to take any necessary actions to promote health and suppress the virus, including but not limited to quarantining patients, establishing quarantine stations, as well as testing stations, vaccination stations and emergency hospitals; and insuring compliance for those who do not comply with the City's rules and directives.
This Is Not A Mask Mandate
The declaration, which you can read here, does not mention anything about a mask mandate, and the City of Killeen has not announced plans for one. We'll let you know if that changes.
At a press conference last week, Bell County Judge David Blackburn said he would continue to comply with Governor Greg Abbott's executive order prohibiting government agencies from issuing mask mandates. It appears the City of Killeen is also complying for now. We'll alert you if that changes.
Free Testing and Vaccination in Killeen
As we reported earlier today, the City of Killeen, the Texas Division of Emergency Services, and the Texas Military Department are teaming up to host these drive-through COVID-19 vaccination and testing clinics at the Killeen Special Events Center, 3301 S. WS Young Drive, each Thursday, Friday, and Saturday from 9 AM to 7PM now through Saturday, August 28.
No appointment is necessary, and those interested in being vaccinated will receive the first dose of the Pfizer vaccine.
You'll be asked to leave your phone number or email address with the staff so they can schedule you for dose 2, or get your test results to you.
Do Your Part
Bell County is currently at a state of Level 1: Severe Uncontrolled Community Transmission according to the county's COVID-19 dashboard.
As I'm penning this article, there are 1,790 active cases in Bell County. Reported cases were highest in Temple, followed closely by Belton and Killeen.
We all want to put this pandemic behind us, so please be contentious and courteous when out in public. Mask up, and look into getting the vaccine.
If you can't make it to one of the free vaccine clinics in Killeen,
you can text your ZIP code to GETVAX (438829) for a list of nearby locations to receive a COVID-19 vaccine, along with information on free childcare and getting a ride to a vaccination site.
You can also call 1-800-232-0233 for the same information.
21 Texas Towns Outsiders Can't Pronounce
50 Most Popular Chain Restaurants in America
YouGov investigated the most popular dining brands in the country, and Stacker compiled the list to give readers context on the findings. Read on to look through America's vast and divergent variety of restaurants—maybe you'll even find a favorite or two.