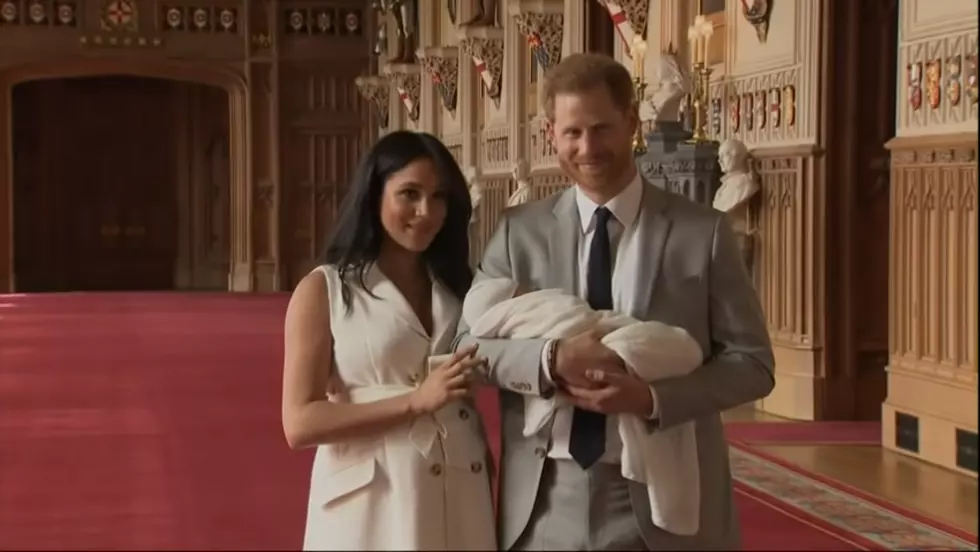 The Newest Member of the Royal Family Has A Name
Associated Press, YouTube
The Royal Couple has named their baby boy Archie Harrison Mountbatten-Windsor.
Buckingham Palace made the official announcement after the Royal Couple posed for pictures with their two-day-old baby.
Archie also got the chance to meet his great-grandmother for the first time in his young life, Queen Elizabeth II. Archie is the eighth great-grandchild of Queen Elizabeth II, and is seventh in line to the British throne.
Earlier in the day when Prince Harry and Meghan showed their son to the public, Meghan said that the baby is "a dream."
Harry held Archie has he slept in his arms, and was wrapped in a white blanket with a white cap to match. Meghan also said that motherhood is "magical", and that Archie possessed "the sweetest temperament." When the parents were asked who Archie took after, Harry said, "His looks are changing every single day, so who knows?"