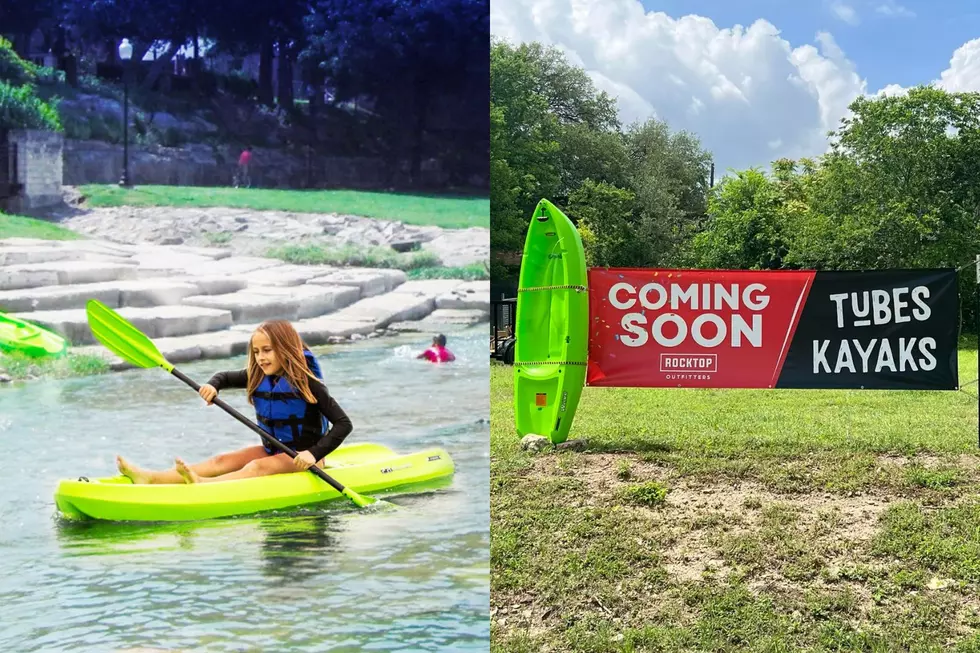 Ready for Tubing & Kayaking on Nolan Creek? Fun Times Coming to Central Texas
Mark Williams, Facebook
Some exciting things are coming to Belton, Texas just in time for summer. A lot of Central Texas residents are ready for a new tube and kayak business to open, if the social media reaction is any indication.
Although the owner, Mark Williams, has not released all the details yet, he says  'Rocktop Outfitters', located on the top of the rock at Yettie Polk Park, will be ready for customers very soon.
Tubing in Central Texas
There certainly seems to be a demand for more outdoor activities in Central Texas, especially water-related ones. Right now, tubing for people in Belton, Temple, and Killeen involves a road trip of some kind. While Nolan Creek is not the first place that comes to mind when people think about tubing on the river, Williams hopes to change that.
Rocktop Outfitters will have commercial-grade river tubes, youth kayaks, and adult kayaks available for rental. Williams also stated in his Facebook post that he wanted to find a way to shuttle tubes up the river so they could be put into the creek near the University of Mary Hardin-Baylor.
Will Rocktop Outfitters be Hiring?
Although Williams says he's not sure how many total employees will be needed for the business yet, he plans to start hiring this month.
Williams says that future updates will be posted on the Rocktop Outfitters - Tube & Kayak Rentals Facebook page. This business sounds like it will be an exciting addition to the Central Texas area!
Buy This House, And You Could Kayak In Your Own River
This spacious 3 bedroom, 5 bath home in Belton has 5,580 square feet, but the star of the show is the incredible piece of land that comes with it.
The property includes over 300 acres and is
listed at $25,000,000
. Let's explore the house, pool, and all the great places you can throw a party without leaving your home!
This $170M Texas Ranch With 65,000 Acres Is a Dog Lover's Dream Home
Mesa Vista, the 65,000-acre Panhandle ranch, which belonged to oil billionaire
T. Boone Pickens
until his death three years ago, has been up for sale since 2017. The list of mind-blowing amenities is long, but for the price it's quite a deal!
The property includes its own golf course, a chapel with a memory garden, an airport with a private apartment for the pilot, and a 40-unit kennel, complete with a bronze dog sculpture in front of the building. Pickens, who was an avid hunter and dog lover,
told Land Report in 2015
"
Back when I couldn't afford one bird dog, I had two. When I couldn't afford two, I had three
."
Let's take a look around this incredible piece of property, which
was recently reduced
from $250 to $170 million, and see what kind of luxuries you and your furry friends could enjoy!
Let's Check Out This Ranch on The Market in Bryan, Texas
This would be the perfect ranch house...if I had the money!