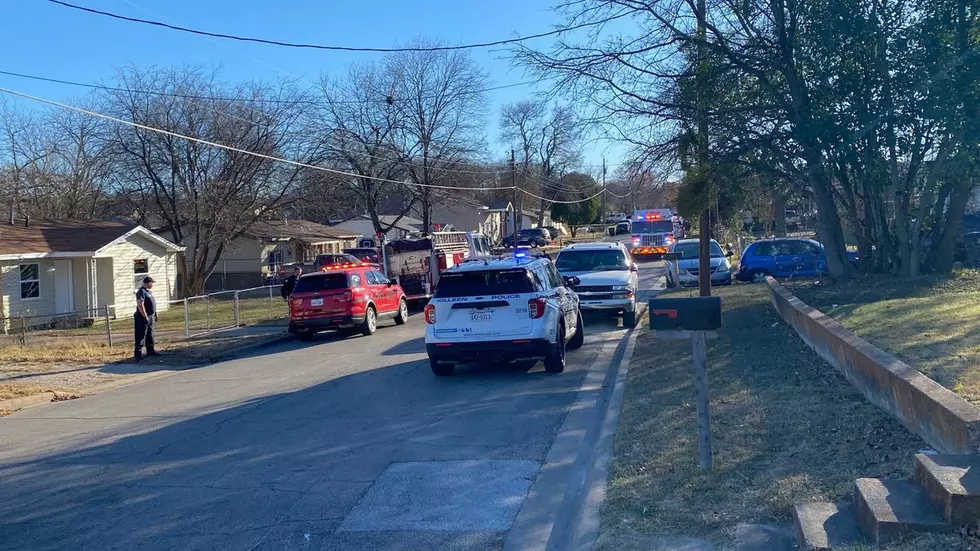 Two Hospitalized after Shooting on Houston Street in Killeen
Eric Franklin, KWTX-TV
Killeen police are investigating after two people were shot in the city Saturday afternoon.
Our partners at News 10 report that KPD officers were dispatched to a call about a shooting in the 700 block of Houston Street around 3:24 PM. When they arrived, they found two people shot: a child and an adult.
The child was transported to McLane Children's Hospital in Temple. The adult was taken to the Carl R. Darnall Army Medical Center.
Police were investigating the scene Saturday evening, and despite having no suspect in custody, said there was further threat to the area.
We'll bring you more information as it becomes available.
---
I can't speculate as to the details of the shooting or the motive, but I know the holidays can be a tough time of year for some of us, whether it be due to stress or triggers to mental illnesses with which many of us struggle.
If you're feeling stressed, depressed, or angry right now, please take a moment to slow down, take a few breaths, and reach out for help.
The U.S. Department of Health & Human Services operates a national helpline you can call to speak with someone who can help. Give them a call at 1-800-662-HELP (4357).
If you feel as if you might harm yourself, please call the National Suicide Prevention Lifeline at 1-800-273-TALK (8255).
---
Enter your number to get our free mobile app
CHECK IT OUT: 100 sports records and the stories behind them