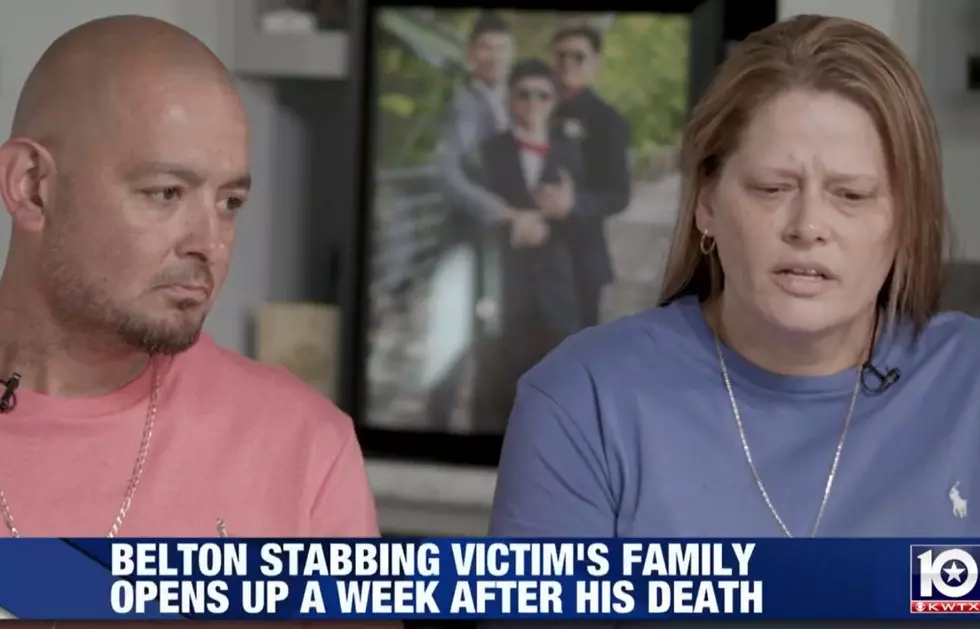 Parents of Belton High School Stabbing Victim Speak Out
KWTX/Canva
One week ago, lives were changed forever with a deadly fight in a bathroom of Belton High School. For those unfamiliar with the incident, Jose Ramirez Jr was stabbed by fellow student Caysen Tyler Allison. Allison was arrested shortly after the crime, and Ramirez passed away later that day.
Students then came together to remember their friend, and also set up a GoFundMe, which at the time of this writing has raised over $43,000 to help cover funeral and burial costs.
Amanda Rios told KWTX about the last day she saw her son. "I remember the morning I woke him up. I remember the exact position he was laying in. I remember exactly how he laid there. Now, I lay in that exact spot and hug the pillow exactly how he held it."
She found out about the attack when her daughter, who also attends Belton High School, called her saying Jose came out of the bathroom bleeding.
Jose's father dispelled rumors of his son being in gang or instigated anything with Caysen.
There was no threat. There was no bullying. Joe would get onto other people for bullying people. That's who he was. I hope we can clear that up, that he was not a gang member, at all, not a bully, and he died over a lie that a girl told another kid. That's what he died over. That's what I know.
-Jose Luis Ramirez Sr
Amanda Rios closed the interview with KWTX by saying, "God is good and my baby's okay."
Texas Crime Statistics By City
Check to see how crime compares in your city versus elsewhere.
Texas' 30 Most Dangerous Counties For Driving
Texas is a large state with multiple highways to help keep us connected. Unfortunately these same roads can cause trouble and grief if you're not careful. Take a look at the list of Texas counties and the most deadly road located there based on fatal accidents.
Texas 6 Most Wanted Fugitives
Take precaution and familiarize yourself with the following faces. These criminals are currently listed in the Texas 10 Most Wanted.