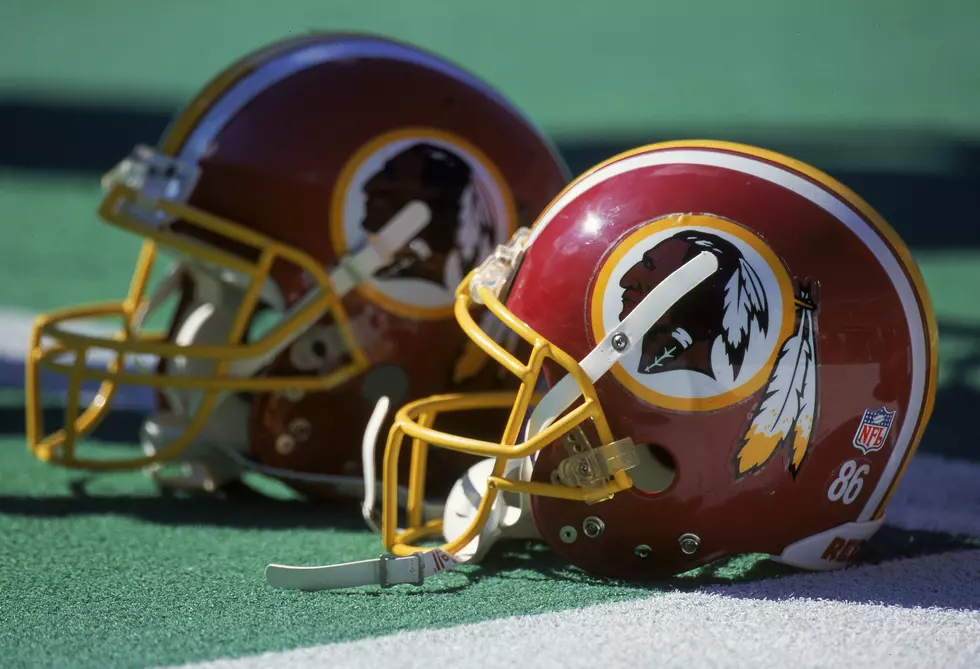 Washington Redskins Will Retire Team Name, Logo
Getty Images
The Washington Redskins organization announced Monday that they will be retiring the team's name and logo.
According to a brief statement posted on the team's website, a thorough review of the team's name was announced on July 3 and "has begun in earnest". Owner Dan Synder and Coach Ron Rivera will reportedly be working together to develop a new name and logo they say will "enhance the standing" of the franchise's traditions and (they hope) keep sponsors, fans, and the community happy for the next 100 years.
ESPN cites a Sports Business Daily article reporting that the announcement of a new name has been delayed due to pending trademark issues.
Oneida Indian Nation Representative Ray Halbritter, head of the Change the Mascot campaign, issued a statement in response to Monday's announcement in which he commended the NFL and Dan Synder.
Halbritter called the move a "good decision for the country", and said it closes a painful chapter for Native Americans and other people of color. Halbritter said the movement was not about political correctness, but seeking to prevent harmful effects he believes the Washington mascot has had on Native Americans' self-image - particularly Native youths.
In the past, Synder was adamant about not changing the name or image of the team. However, ESPN reports that he's faced increased pressure from sponsors threatening to pull funding if the name is not changed. A letter signed by 87 investors and shareholders worth $620 billion dollars was recently sent to major sponsors like FedEx, PepsiCo, and Nike insisting they stop doing business with the team if the name isn't changed.
Though the team's name was decided upon in 1933, the current Washington logo was proposed in 1972 by Walter Wetzel, a Native American who once served as chairman and president of the National Congress of American Indians.
Wetzel intended the logo should honor the Blackfeet people of Montana, and while some Native Americans have expressed support for the team and the logo in the past, others have argued that the logo and name perpetuate negative stereotypes and are linked to historic atrocities.
What do you think? Should the team's name and logo be changed? If so, what sort of imagery do you think they should use? If not, why?
TACKLE THESE: Check Out the Best Uniforms In Each NFL Team's History