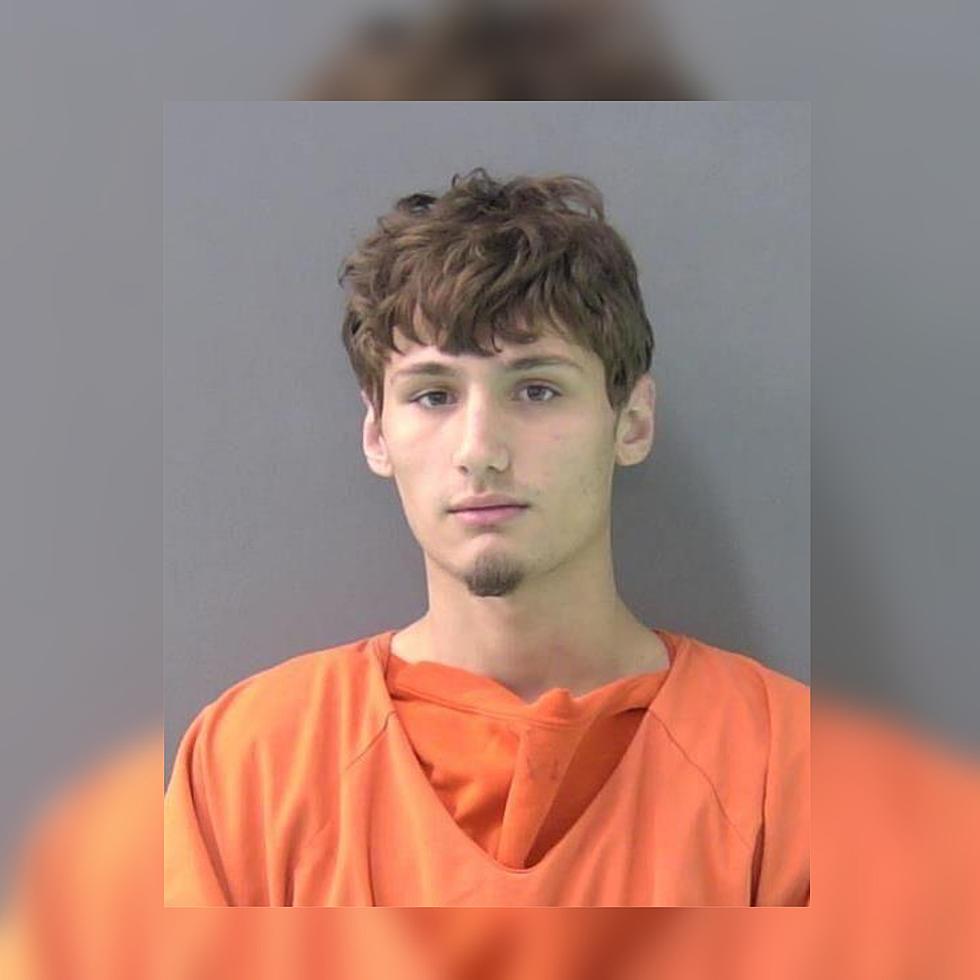 WWYD? Belton Parents Call Police to Arrest Their Own Teen Son
Bell County Jail
You could say being between the ages of 18 and 21 is like being between a rock and a hard place.
Would You Call the Cops On Your Kid?
According to a report from the Killeen Daily Herald, Joel Dennis Oakley, 19, was arrested on Wednesday after his parents called local authorities to report that their son had drugs in their home.
The parents wanted the drugs removed from their property, but the public is questioning their act of calling the police. Since their son is over the age of 18, he is considered a legal adult, meaning his actions have real consequences in the eyes of the law.
What Did They Find?
It seems as though his parents found two nicotine vape pens, a pen with a THC cartridge, and a white bottle of pills in his pants. Authorities informed the parents that they could not search Oakley's room, but they did relieve the parents of the contraband.
It's Still Illegal, Folks
Unfortunately THC is still illegal in Texas, and recent legislation does not allow the sale of tobacco to those under the age of 21. Oakley did leave his room to speak with police, and forfeited three more vape pens with THC cartridges and yet another white pill bottle. The teen told police that the pills were ecstasy. Authorities state that they field tested positive for methamphetamine and weighed approximately 8 grams.
Charged As An Adult, Obviously
Oakley was charged with possession with intent to deliver a controlled substance 4 grams or more but less than 200 grams, which is a first degree felony.
Now, parents in the community are wondering what they would do if they found themselves in a similar situation with their teen. Some are even saying that the parents "doomed" their son by putting him into the system.
But Wait, There's More
This isn't the first time Okley has been in trouble with the law. When he was 17, Oakley was arrested after being stopped in a stolen car. He was charged with unauthorized use of a motor vehicle and failure to ID, and his passenger was charged with unlawful possession of a firearm.
Even worse, Oakley was indicted in 2020 for indecency with a child in a case involving having reportedly given a 16-year-old girl Xanax and taken advantage of her.
So, given his history, do you think his parents were wrong to call police, or did they make the right call?
States Where Recreational Marijuana is Legal
A fun collection of facts and photos! Learn which states have legalized recreational marijuana and when, plus some weed facts you may have never known.
13 Celebrities with Roots in Central Texas
Central Texas knows talent! From musicians and actresses to football players, we list 13 celebrities with roots right here in Central Texas.
Top 15 Under the Radar Cities in Texas
Texas is booming, and as more people move here, they'll be looking at areas like Austin or Houston to settle down. There are plenty of others places they ought to consider, though.
Using data from the U.S. Census Bureau, along with data about home sales and public school ratings,
Orchard
recently ranked and graded the Top 15 Under the Radar Cities in Texas.
These are unexpectedly good places to make a life for yourself and your family in the Lone Star State. Did your hometown make the list?