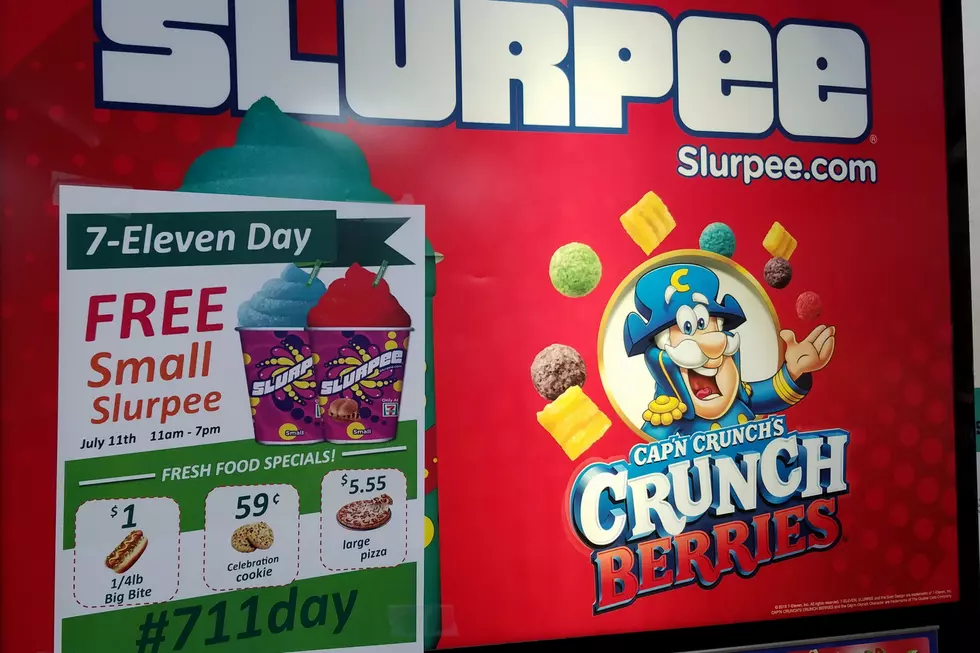 7-Eleven Has Cancelled Slurpee Day Due to COVID-19, But There's A Silver Lining
Townsquare Media
Every year on July 11, the nation celebrates 7-Eleven day by gorging on free Slurpees. And why shouldn't they? Slurpees are awesome.
What's not awesome is COVID-19. It's still out there, and companies are still taking steps to help slow the spread - including 7-Eleven.
They've cancelled this year's Free Slurpee Day, but it's not all bad news. There are two silver linings here.
1) They're going to donate 1 million means to Feeding America. Yeah, free Slurpees are great, and you can still get them (more on that in a bit), but with so many Americans out of work right now, it's more important than ever that companies with the means give back to the community and help people trying to make ends meet.
7‑Eleven Senior Vice President and Chief Marketing Officer Marissa Jarratt said in a news release that "[g]athering nine million of our closest friends in stores on one day just didn't feel right, but I am heartened that we now have the opportunity to help the communities and neighborhoods that have been the lifeline of our business since 1927".
2) If you've got the 7Rewards app on your phone, you'll get a coupon in your account for a free medium Slurpee that you can redeem any day in July. You'll also be able to get a $1 Big Bite hot dog from July 1 to July 12.
So yeah, you can still get a free Slurpee, but you're not limited to the one day. You just need to get the app.
I'm hoping things are back to some sort of normal by this time next year. I'd love to see 7-Eleven celebrate by letting us take any container we want into a store and fill 'er up again. Remember that? Man, those were the days.
Enter your number to get our free mobile app
Texas' Top 15 Pro Athletes from the Past 25 Years in No Particular Order