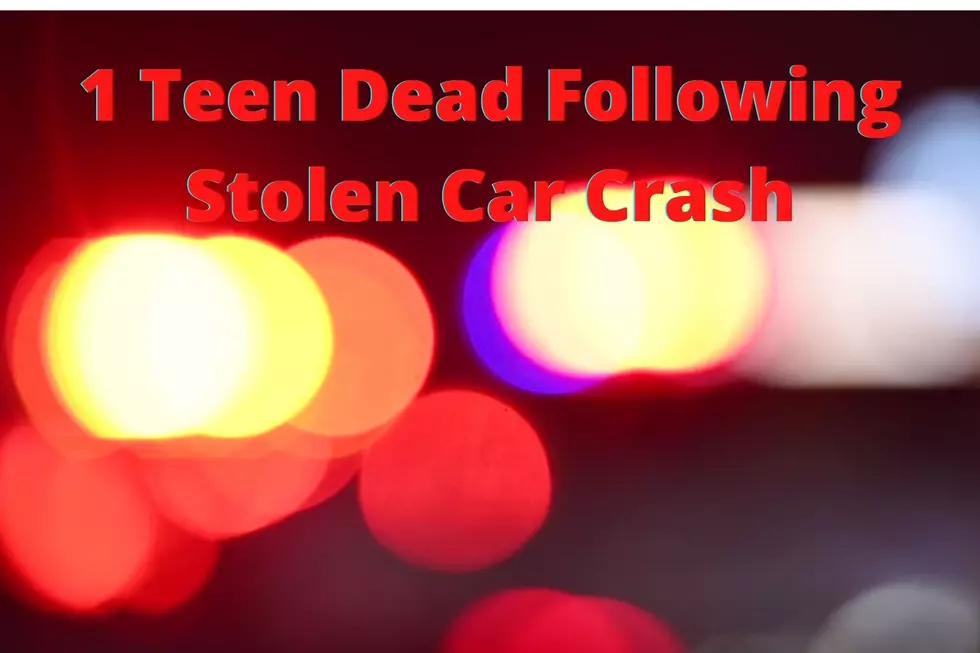 Tragic Ending for Texas Teens Who Live Streamed Crash in Stolen Car
Canva
Four teenage boys, age 13 - 15, in Abilene took to social media to live stream themselves moments before their stolen car crashed, killing one of the boys.
The Fort Worth Star-Telegram reports that according to the Abilene Police Department, the accident happened on Wednesday, June 22 after a "concerned parent" saw the live video on their sons social media and called the police at 3:40am.
The four boys had stolen a 2018 Audi S5 Coupe from a home in Abilene earlier that morning and one parent said they may have been planning to drive to Dallas, about 140 miles away.
Abilene Police Officers spotted the car shortly after 4am at a motel close to U.S. Highway 351 and Interstate 20. According to the Abilene Police Department's Facebook page, the Audi hit an unoccupied police car and fled the scene. Abilene Police did not pursue the Audi.
A few minutes later the Audi hit a traffic pole at a high rate of speed. It was originally reported that the the 13 year old passenger was ejected from the vehicle. That passenger was taken to a local hospital and would later be pronounced dead. It was later reported that the passenger was not ejected.
In an updated Facebook post from the Abilene Police department, the 13 year old driver was taken to the hospital, treated then released and taken into custody. He was arrested and charged with Theft of Property, Evading Arrest, Directive to Apprehend, and Murder and taken to the Taylor County Juvenile Detention Center.
A 14 year old boy was taken to a hospital in Lubbock and treated for burns while a 15 year old boy was treated for non-life threatening injuries.
Because of their ages, no names were given.
The Top 10 Worst Places to Live in Texas
While it's always a good idea to know about areas with the lowest crime rates and best recreational opportunities when you are looking for a place to live, it's also important to know which places to avoid. Even if you move to a neighborhood with a low crime rate, you could also be close to less safe communities.
The Most Dangerous City in Texas for 2022 May Surprise You
According to FBI statistics
, Texas had
438
violent crimes and
2,562
property crimes per 100,000 residents as of this year. For every 100,000 residents, there are
224
police officers statewide.
Crime rates are expressed as the number of incidents per 100,000 people.