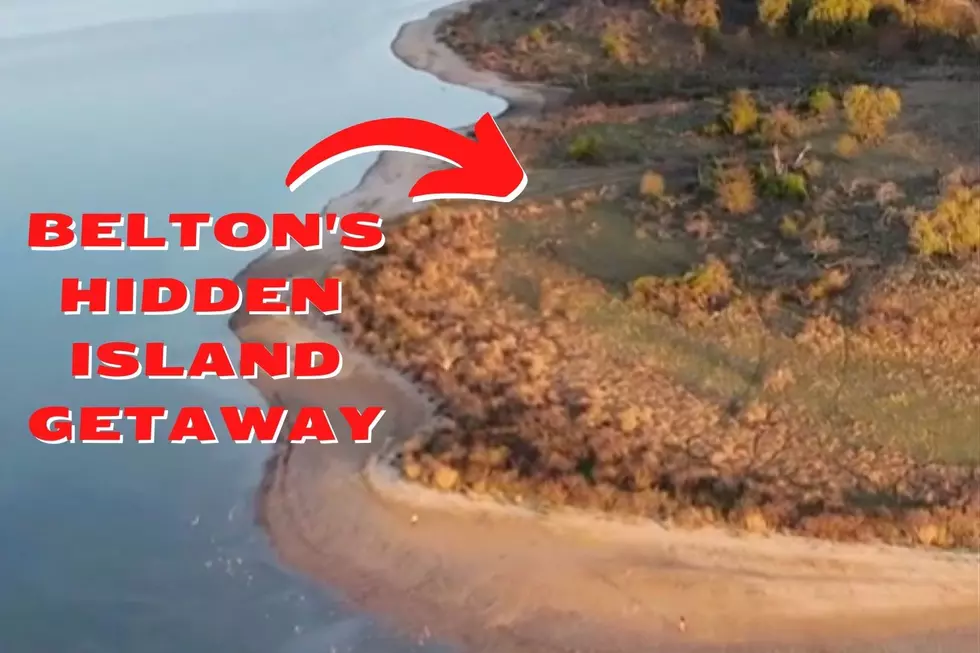 This Hidden Island in Belton, Texas is the Perfect Spot for a Picnic
@mycurlyadventures on TikTok/Canva
Central Texas has lots of beautiful places to relax, but did you know you can get a taste of island life without hopping on an airplane? We have an island that you can reach by walking available to the public. You don't even need a boat to get there! Pack your picnic basket, put on your water shoes, and get ready to take some sweet pictures right here in Belton, Texas.
This Texas Lake was Featured on TikTok
Stillhouse Hollow Lake in Belton is a very popular fishing spot, but I had no idea it had an island. Stillhouse Park Beach has an access point with water shallow enough to wade through.
TikTok user @mycurlyadventures shocked a lot of Central Texas residents with the video of the beach, along with its location and some tips on how to reach it. Many followers commented that they had no idea this place existed until now.
---
---
Parks in Central Texas
According to narcity.com, if you want additional views and some exercise, Dana Peak Park and Chalk Ridge Falls Park both have hiking trails that lead to the lake. Both parks are open year-round, and offer fantastic scenery.
If you're looking to spend some time by yourself, this is the perfect area to get away from it all and still be close to home. Who says you can't afford island life?
Looking For The Best Ice Cream To Take On A Picnic?
Blue Bell
is the official ice cream of Texas, and my personal favorite.
According to a new list
of the 15 best brands of ice cream nationwide, Blue Bell was ranked in the middle.
In addition to ingredients, texture, and variety,
Tasting Table
used
Influenster
and other site reviews as part of its ranking process.
Scroll on to find out how Blue Bell compared to the number one ice cream, and how all 15 on the list were judged.
This Texas Hobbit House Airbnb Is A Perfect Weekend Getaway Spot
For decades, people have dreamed of getting away to the Shire and relaxing in the comfort of Bag End. Imagine sitting by the fire with Bilbo, Frodo, Sam, and Gandalf and enjoying a pipeful of Old Toby with a bottle of Old Winyards.
While you can't recite ancient Elvish and open a mysterious door to Middle-earth, you can stay in a comfy hobbit hole right here in Texas. This
Hobbit House Airbnb
is a great place to kick your feet up (hairy or otherwise) and enjoy some lazy R&R, but make sure you show some Dwarvish courtesy and wash the dishes after, eh?
This Awesome Treetop Dome Airbnb in Marble Falls Is Perfect for Nature Lovers
If you always dreamed of having a summer sleepover in an awesome tree fort, here's your chance. This beautiful
Airbnb in Marble Falls
lets you live your childhood dream with all the comfy adult amenities.