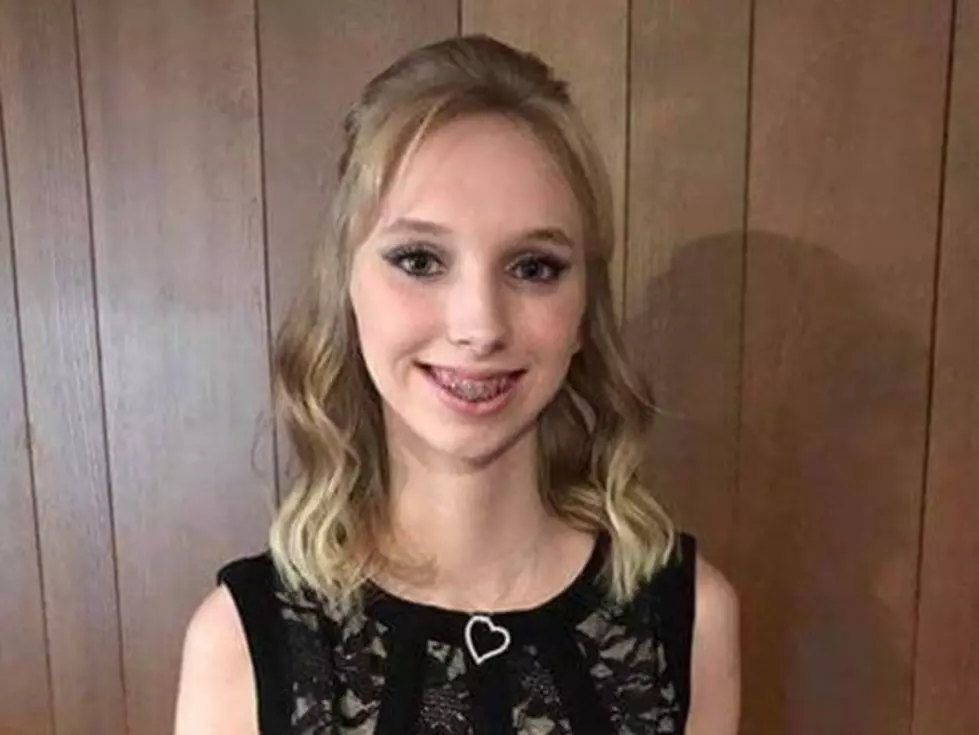 Can You Help Find These Two Missing Texas Teens
Family Photo/KHOU
Police in Spring, TX are asking for your help in finding two teenagers who never returned home after school  yesterday. Fifteen-year-old Alyssa Schaefer.was last seen across the street from Klein Collins High School after school yesterday, but did not come home on the bus as she usually does.
According to KTRK, she was seen talking to an unknown boy at the time. Klein ISD Police now say the boy matches the description of 16-year-old Noah Lewis who is also missing. They haven't officially classified either teen as a runaway right now, but they have confirmed that Alyssa had asked another friend if the two could come over. Police haven't officially said that the two missing teens are together now.
In an interview with KHOU, Alyssa's mother said that her daughter's phone was off and this is very uncharacteristic of her. She also said that the Sophomore is active in the choir, church, and the ROTC program. The interview can be seen below.
Alyssa was last seen wearing black leggings, black boots, and a red flannel shirt. She also has pink bands on her braces. Anyone with any information is asked to call the Harris County Sheriff's Office at 713-221-6000.