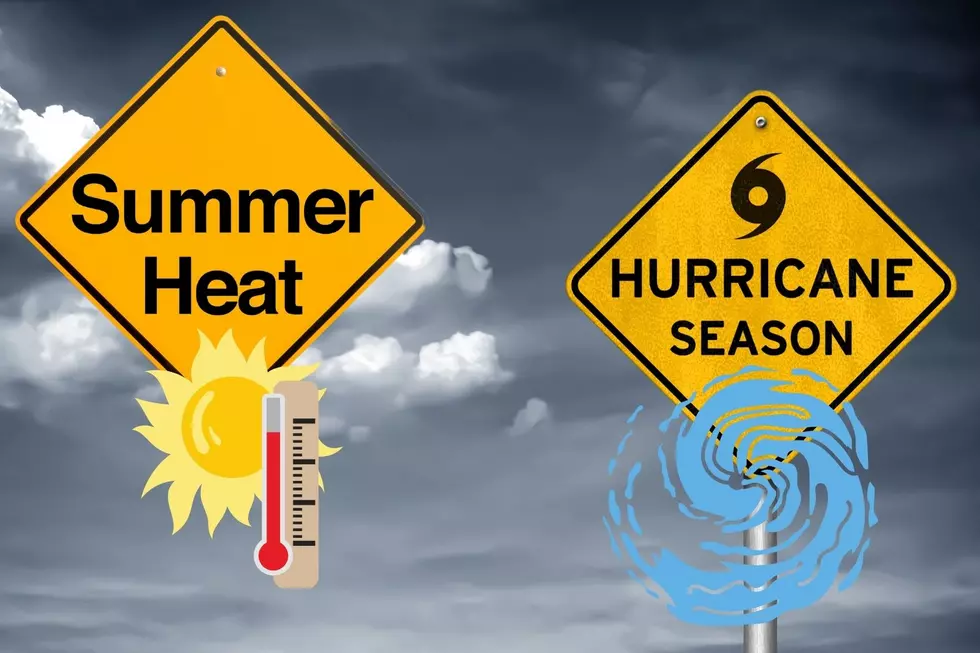 Central Texas Just Broke a Record For May – Will June Be Better?
Canva
Is it hot enough for you yet? Well, it will be. Meteorological summer starts this week, and in Central Texas, odds are that it won't be anything like last year.
The National Weather Service is predicting a hotter than normal summer on the way for Central Texas. This area usually has at least 29 days of triple digit temps in a 12-month period, with most of them coming in August. However, we may get those super hot days much sooner than that.
According to KWTX, summer will begin with more heat and humidity, but there is some good news. A slight cold front with rain chances may come later this week to the Temple, Belton, and Killeen area.
Hurricane Season in Texas
Hurricane season officially starts Wednesday, June 1st, and the first system of the year could be forming. According to the National Oceanic and Atmospheric Administration (NOAA), 2022 will be a very busy hurricane season.
Agatha, a category 2 hurricane, made landfall Monday in southern Mexico. The National Hurricane Center gives the system a 70% chance of developing into a tropical depression or storm over the next 5 days in the Gulf of Mexico.
First Hurricane of 2022
Alex is the first name on the 2022 hurricane list, but if the current storm regenerates in the Gulf, it will remain 'Agatha'. Potential future Alex -- or Agatha -- is expected to head toward Florida this weekend, and is no threat to Texas.
The bad news? KWTX is reporting that it looks like we will get past the 'A' names for hurricanes this summer.
Chill Out This Summer at the 6 Best Swimming Holes in Texas
Feeling hot, hot, hot? Here are six of the best swimming holes in
Texas
to get your chill on and lower that core temperature.
Trips to Discover
and
The Crazy Tourist
both list the following six places as the best places to cool off this summer in the great state of Texas. You'll want to keep this list handy as the mercury rises and the sweat starts to pour!
Blue Bell Ice Cream On The List of Top 15 Brands Nationwide
Blue Bell
is the official ice cream of Texas, and my personal favorite.
According to a new list
of the 15 best brands of ice cream nationwide, Blue Bell was ranked in the middle.
In addition to ingredients, texture, and variety,
Tasting Table
used
Influenster
and other site reviews as part of its ranking process.
Scroll on to find out how Blue Bell compared to the number one ice cream, and how all 15 on the list were judged.