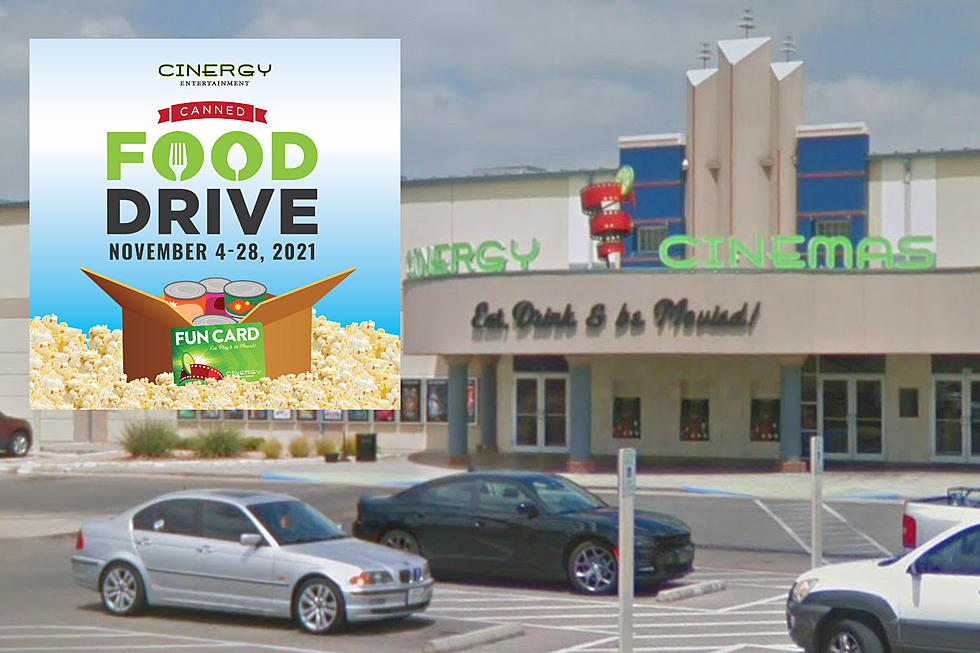 Cinergy in Copperas Cove Wants to Reward Moviegoers for Donating to their Thanksgiving Food Drive
Cinergy Entertainment, Google Maps
As the holidays quickly approach, many in the Central Texas community who are facing food insecurities will be in need of a little help. Cinergy Entertainment Group is once again looking to provide with their annual Thanksgiving food drive to benefit local food banks.
This is the time of year so many among us dread. Thanksgiving and Christmas can bring a lot pressure to those who are having trouble providing for their families. That same pressure is felt by those trying to help families in need.
Food banks throughout Central Texas are also in need of items to distribute. Keeping resources available for those in need is a year-long job. With the holidays coming, the need tends to be greater this time of year.
Cinergy Entertainment Group is back to help fill the shelves of the local food banks this holiday season with their annual food drive. Cinergy has donated over 5 tons of food to local food banks over the years, and now Cinergy is offering $5 game cards or a free popcorn in exchange for two canned food items.
Cinergy Entertainment's VP of Marketing says,
"We are grateful to have the opportunity to help fight hunger in our communities and make the holidays a little better for the struggling families around us. This year, we hope to provide over 5,000 meals for people in need throughout Texas and Oklahoma."
This a great opportunity to donate and do something that will benefit those in need, plus receive something back. There is a limit of two offers per person, and donations are accepted from November 4 – November 28. Cinergy in Copperas Cove is located at 402 Constitution Drive.
For more information, contact Carrie Cohen, Marketing Loyalty and Anaylytics Manager, ccohen@cinergy.com.
As I mentioned, Thanksgiving isn't the only time people in our community may need help putting food on the table.
There are several places that can help provide the help so many people need throughout the year. The Central Texas Food Bank has resources available, as does Operation Phantom Support in Killeen. You can also reach out to The Love of Christ Food Pantry in Temple if your family could use help right now.
The ongoing pandemic and the state of the economy of left so many of our friends and neighbors experiencing food insecurity, so please don't hesitate to reach out if you could use a helping hand. These organizations are there to serve their fellow human beings as they work to get back on their feet.
The Perfect Treehouse Escape
Located in Baird, Texas is a treehouse that matches nature's beauty. The treehouse gives you the space and opportunity to live out all your treehouse dreams, while still staying comfortable.
Texas' 30 Most Dangerous Counties For Driving
Texas is a large state with multiple highways to help keep us connected. Unfortunately these same roads can cause trouble and grief if you're not careful. Take a look at the list of Texas counties and the most deadly road located there based on fatal accidents.