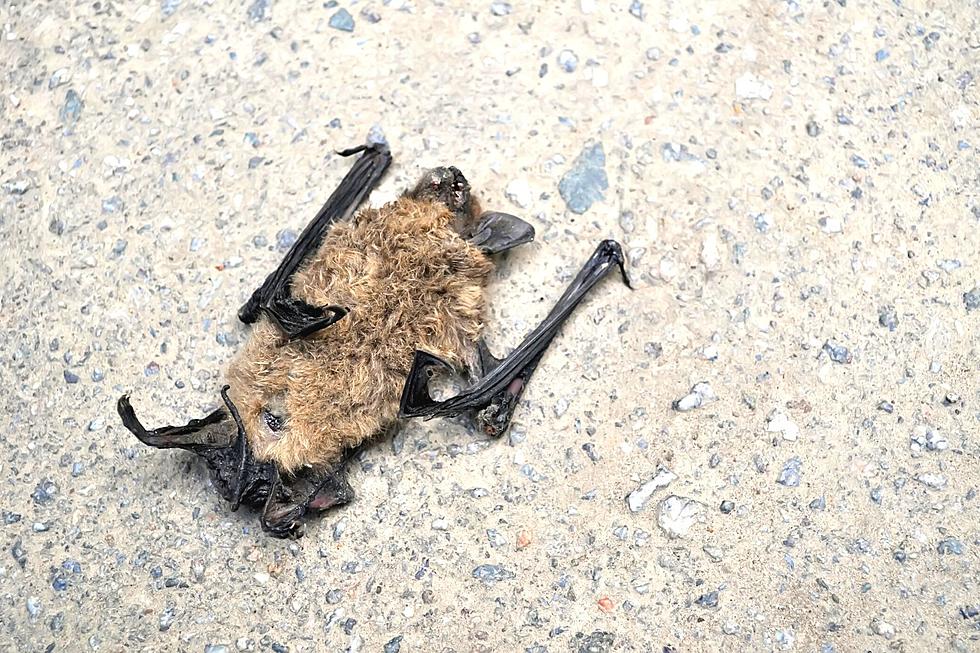 Heads Up! Copperas Cove School Finds Dead Bat With Rabies on Campus
Canva
It's springtime, and I know I've seen more wildlife out and about lately while driving around. Have there been any wild animals in your neighborhood acting strangely? Well, be on the lookout, especially in Copperas Cove, Texas.
A dead bat was found at a Central Texas school and tested positive for rabies. Now area officials are asking everyone to report any wild animal sightings, especially if close contact was made with people or pets.
KWTX is reporting that the bat was found at Taylor Creek Elementary School on 2096 Big Divide Road in Copperas Cove last week. Taylor Creek Elementary is in the Lampasas Independent School District. The animal was sent to Austin for rabies testing at the Texas Department of Health Laboratory, and Copperas Cove Animal Control was notified that the bat was rabies-positive.
Signs of Rabies Infection
Animals that are more likely to be infected with rabies include bats, coyotes, raccoons, skunks, and foxes.
In pets, rabies infection symptoms may include weakness, paralysis, seizures, difficulty breathing or swallowing, abnormal behavior, aggression, and self-mutilation.
According to the Centers for Disease Control and Prevention (CDC), signs of rabies infection in a human may be similar to the flu, with weakness, discomfort, fever, or headache. There also may be prickling or itching at the site of the bite. These symptoms may last for days, then progress to confusion and agitation.
Who to Contact if You Find a Rabid Animal
Anyone in the area who has or may have come into contact with a bat or other wild animal in the Central Texas area should immediately contact Copperas Cove Animal Control at (254) 547-5584.
They are open 9 a.m. - 5 p.m. Monday through Friday, and 9 a.m. to noon on Saturdays.
LOOK: 15 Pets You CAN'T Own in the City of Temple
Temple is a super pet-friendly place to live, but there are some animals city officials would really rather you not try to tame and keep in your home. Let's take a look at a few of the critters on the
banned list
.
Bet You Didn't Know: 10 Bizarre Texas Laws Still on the Books
Many states still have strange laws on the books that aren't enforced or taken seriously anymore, and Texas is no exception.
Most of these laws are just funny now, but at one time, there was a valid (or at least somewhat valid) reason for them to exist.
Let's take a look at 10 of the weirdest ones in the Lone Star State.
Check Out These Tornado Pictures From Killeen, Round Rock and Temple, Texas
Texas had a few tornadoes on Monday, March 21. Thankfully there haven't been reports of deaths or major injuries in our area, but there was plenty of damage.
We asked listeners from Central Texas to send us your storm photos, and this is what we've got so far! If you've like to send us more to share with the rest of the community, head to our Facebook page or tap the Chat feature in
our free app
.