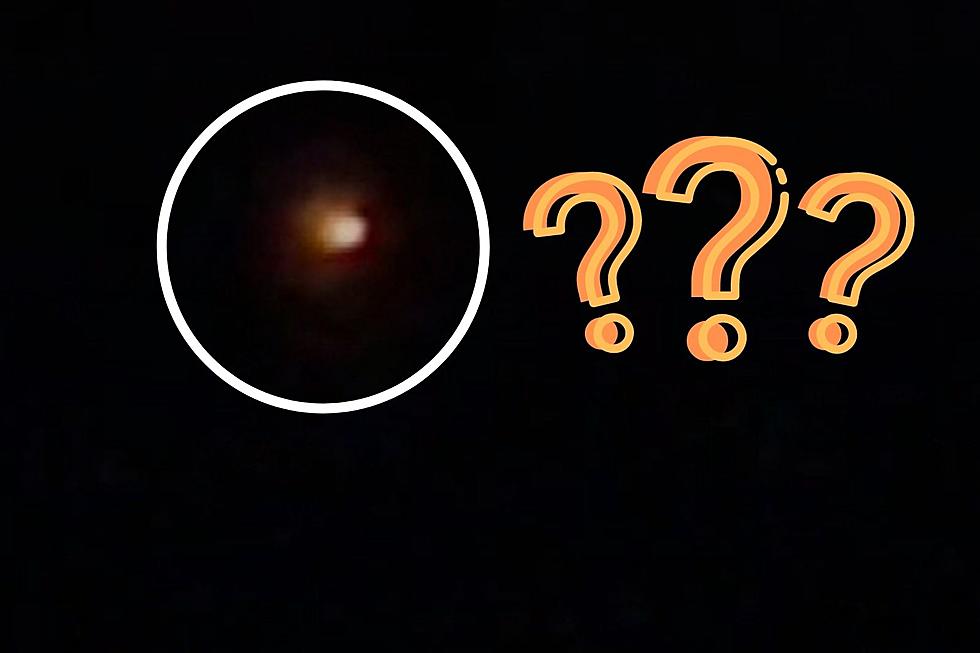 Did Someone Catch a UFO on Video in Kyle, Texas? Take a Look
Sal Sanchez, KTBC FOX 7 Austin, Canva
Have you been seeing anything strange in the sky lately? Last year, Stacker listed the states with the most UFO sightings in the nation, and Texas was ranked 4th in the country. A recent observation in South Texas may be one more to add to the list.
UFOs in Hays County, Texas?
According to KTBC in Austin, more than one person has seen glowing orange orbs moving through the Kyle, Texas sky in the last several months. Sal Sanchez saw the orbs for the first time in January. Since then, he's seen them a handful of times, including last Sunday night when he took this video:
---
---
Sanchez has compared his video to others filmed around the country, and believes the sighting is not a drone because it makes no sound, despite flying very low to the ground.
Jane Kyle (no relation to the city), a Texas ufologist, has been documenting UFO sightings across the state for over 10 years. After watching the orb in action, she says a drone can't be ruled out, but that it would have to be a very advanced piece of equipment to behave as it does in the video. Kyle also pointed out that while similar lights have been reported many times in the last 16 years, drones have only been allowed in civilian airspace since 2006.
Where is Kyle, Texas?
Kyle is eight miles north of San Marcos, 20 miles south of Austin, and about 60 miles north of San Antonio. It's also the second largest city in Hays County, according to the city's official website.
KTBC is reporting that a Hays County spokesperson said no one in the county had been notified about anything related to the video, and as of this writing is still waiting to hear back from the city of Kyle.
What About Ghosts In Texas?
Two years ago, the Lone Star State was named the most haunted state in America,
according to Forbes
magazine.
Texas has moved down on the list from
movebuddha.com
, but we're still in the top 10.
Don't be scared...scroll onward to see which state currently holds the #1 spot for most haunted in the nation.
This $170M Texas Ranch With 65,000 Acres Is a Dog Lover's Dream Home
Mesa Vista, the 65,000-acre Panhandle ranch, which belonged to oil billionaire
T. Boone Pickens
until his death three years ago, has been up for sale since 2017. The list of mind-blowing amenities is long, but for the price it's quite a deal!
The property includes its own golf course, a chapel with a memory garden, an airport with a private apartment for the pilot, and a 40-unit kennel, complete with a bronze dog sculpture in front of the building. Pickens, who was an avid hunter and dog lover,
told Land Report in 2015
"
Back when I couldn't afford one bird dog, I had two. When I couldn't afford two, I had three
."
Let's take a look around this incredible piece of property, which
was recently reduced
from $250 to $170 million, and see what kind of luxuries you and your furry friends could enjoy!
The Top 10 Worst Places to Live in Texas
While it's always a good idea to know about areas with the lowest crime rates and best recreational opportunities when you are looking for a place to live, it's also important to know which places to avoid. Even if you move to a neighborhood with a low crime rate, you could also be close to less safe communities.