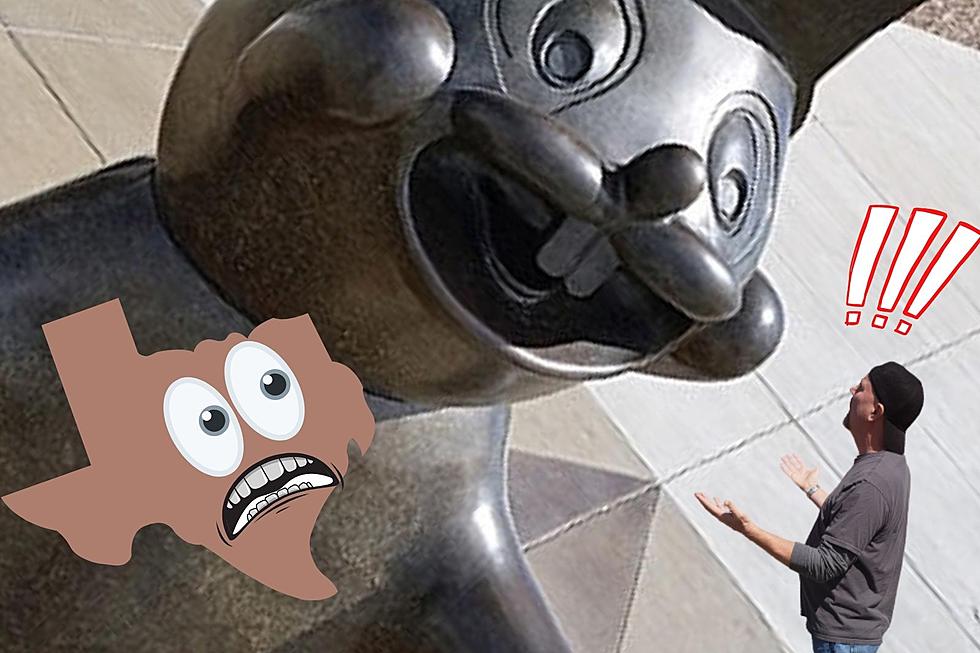 Don't Worry, Buc-ee's Knows Everything is Bigger in Texas
Townsquare Media/Canva
Good news, Texas - it looks like Buc-ee's will help keep the "everything is bigger in Texas" mantra intact.
You may remember reading an article about a new Buc-ee's location going up in Hillsboro, Texas. Well, it looks like plans to build this new Buc-ee's are being finalized. Once construction is complete, the new Buc-ee's will be the largest Buc-ee's in the world or, at least tied for the largest location with the one being built in Sevierville, Tennessee.
Big Buc-ee's News
NBC DFW reports that Texas' favorite gas station, bathroom, snack wall, convenience store and shopping center, otherwise known as Buc-ee's, is planning a fifth location along I-35 with plans to build in Hillsboro, Texas. The rumored location would be where both the I-35W from Fort Worth and I-35E from Dallas connect.
The San Antonio Express-News reports that Buc-ee's had purchased land off of U.S. 77, near the TA Travel Center.
Bigger Buc-ee's News
What makes this new location even more special is the plan to make it the largest Buc-ee's location in the world, or at least tied with the Buc-ee's location in Tennessee. Granted, by world I mean the U.S. Buc-ee's currently has 40 locations, with 35 of those here in the state of Texas.
Buc-ee's Expansion
Yes, we would love to keep our beaver nuggets exclusive to Texas. However, Buc-ee's has already expanded to new locations in Alabama, Florida and Georgia, with Kentucky and South Carolina locations opening later this month. Colorado, Mississippi, Missouri and Tennessee are also getting new Buc-ee's as well. Buc-ee's is no longer a Texas secret.
Buc-ee's Sticking Point
One thing that needs to be resolved for the new location in Hillsboro is the Buc-ee's signage. Hillsboro only allows businesses to have a sign that's no taller than 100 feet. The Buc-ee's sign is 125 feet - 25 feet taller than what's allowed.
The Hillsboro City Council is expected to approve the additional 25 feet, but at the time of this writing there's been no word on if that has been approved or not.
Everything is Bigger in Texas
Texas is proud to embrace that motto, and for now Texas is still home to a couple of Buc-ee's world records including the world's largest convenience store. The New Braunfels Buc-ee's is 66,335 square feet. Also, the world's longest car wash, which offers a 255 feet of conveyor.
Why Texas Shouldn't Be Sore About Tennessee Getting the World's Largest Buc-ee's
The world's largest Buc-ee's is about to be built!
...in Tennessee. Yep, the Volunteer State is about to be home to a Texas icon that's bigger and better than any Buc-ee's here at home, and while that may rub you the wrong way, here are some reasons we might actually have reason to celebrate.
This $170M Texas Ranch With 65,000 Acres Is a Dog Lover's Dream Home
Mesa Vista, the 65,000-acre Panhandle ranch, which belonged to oil billionaire
T. Boone Pickens
until his death three years ago, has been up for sale since 2017. The list of mind-blowing amenities is long, but for the price it's quite a deal!
The property includes its own golf course, a chapel with a memory garden, an airport with a private apartment for the pilot, and a 40-unit kennel, complete with a bronze dog sculpture in front of the building. Pickens, who was an avid hunter and dog lover,
told Land Report in 2015
"
Back when I couldn't afford one bird dog, I had two. When I couldn't afford two, I had three
."
Let's take a look around this incredible piece of property, which
was recently reduced
from $250 to $170 million, and see what kind of luxuries you and your furry friends could enjoy!