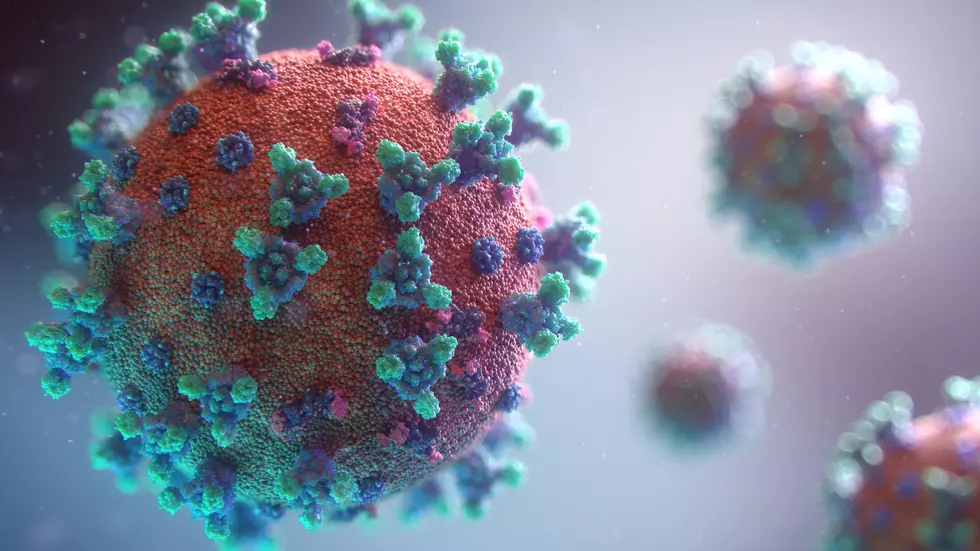 First The Delta Variant, Now The COVID Lambda Variant Strikes Texas
Unsplash
As cases of COVID-19 raise here in Bell County (almost 400 over the weekend), Houston Methodist Hospital confirmed Texas' first case of the COVID-19 Lambda Variant.
According to USA TODAY, doctors at the hospital say, for now, this variant of the COVID-19 virus isn't on the same level of concern as the delta variant.
Lambda is a strain of COVID-19 that has specific mutations that were first detected in Peru back in December.
Dr. S. Wesley Long of Houston Methodist Hospital says lambda has some mutations that are similar to other variants, but doesn't appear to be as transmissible as the delta variant.
"I know there's great interest in lambda, but I think people really need to be focused on delta most importantly. Regardless of the variant, our best defense against all these variants is vaccination, Long told USA TODAY.
According to another doctor, Dr. Abhijit Duggal, who is a staff ICU physician at the Cleveland Clinic:
The natural trajectory of viruses is that they have a tendency to have mutations, and whenever we have a significant mutation that changes the virus … we get a new variant." 
As of yesterday here in Bell County, there are 548 confirmed cases of COVID-19.
Please be careful and wear a mask when you're indoors and around large groups of people. We're all in this together, so the more we can be thoughtful and courteous, the more people we can protect.
The World Health Organization currently lists Lambda Variant as a variant of concern.
LOOK: Answers to 30 common COVID-19 vaccine questions
While much is still unknown about the coronavirus and the future, what is known is that the currently available vaccines have gone through all three trial phases and are
safe and effective
. It will be necessary for as many Americans as possible to be vaccinated in order to finally return to some level of pre-pandemic normalcy, and hopefully these 30 answers provided here will help readers get vaccinated as soon they are able.
Texas' Top 15 Pro Athletes from the Past 25 Years in No Particular Order
Texas' Top 15 Pro Athletes from the Past 25 Years in No Particular Order
These are, in my opinion, the Top 15 Professional athletes from the past 25 years.
Of course, we'll start with the Dallas Cowboys (of course we will) and go from there.
The NFL's most prized franchise won 3 World Championships in the 1990s in 1992, 1993, and 1995.
Those teams saw numerous Hall Of Fame coaches and players from Jimmy Johnson, Troy Aikman, Emmitt Smith, and Michael Irvin.
You can't forget about the dynasty the San Antonio Spurs had that started in the late 90s and came into the 200s as an NBA Powerhouse winning 5 NBA Championships led by players such as David Robinson, Tim Duncan, Manu Ginobli, Tony Parker, and in their later years Kawhi Leonard.
What about that 2011 Dallas Mavericks team that gave Dallas their first-ever NBA Championship under the leadership of Dirk Nowitski, Jason Kidd, Jason Terry and company?
We definitely can't deny new superstar Luka Doncic and the Mavericks of today inching closer and closer to becoming a dominant West Coast Team.
I would be foolish not to mention those Houston Rockets teams that repeated as NBA Champions in the mid-90s, (I did say past 25 years right?) and the James Harden led team, who along with Chris Paul boosted the Rockets to the playoffs year after year ultimately leading them to the Western Conference Finals.
Here are my top 15..
7 Seafood Restaurants in Killeen and Harker Heights You Need To Check Out
You don't have to travel to the coast to find great seafood. There are plenty of places right here in Central Texas that serve it up fresh and serve it up right. These are just a handful of our favorites. Did yours make the list? If not, let us know what we should try next!