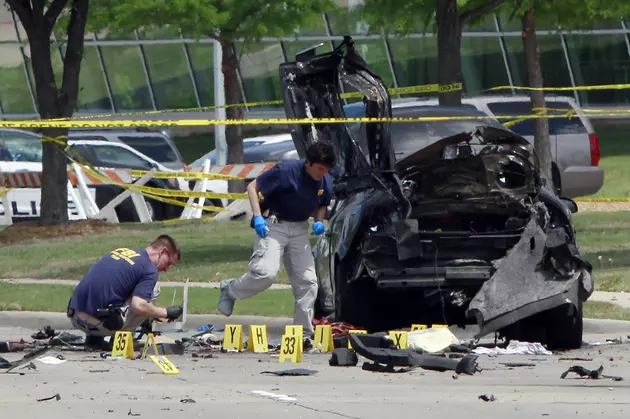 Garland Police Officer Gregory Stevens to Receive Public Safety Officer Medal of Valor
Photo by Ben Torres/Getty Images
A Garland, TX police officer will be honored with a Public Safety Officer Medal of Valor by President Barack Obama at the White House Monday morning.
The two suspects planned to open fire inside Garland's Curtis Culwell Center, where a group known as The American Freedom Defense Initiative was hosting a Muhammad Art Exhibit in protest of the attack on the offices of satirical French magazine Charlie Hebdo in January of 2015.
The two men shot and wounded a Garland ISD officer, but were themselves shot and killed by Officer Stevens before they could enter the buildint to carry out their attack.
In June of 2015, a third conspirator, Abdul Malik Abdul Kareem, was indicted by a federal grand jury on felony charges of conspiracy, lying to federal agents, and interstate transportation of firearms with the intent to commit a felony. He confirmed that the attack was motivated by ISIS.