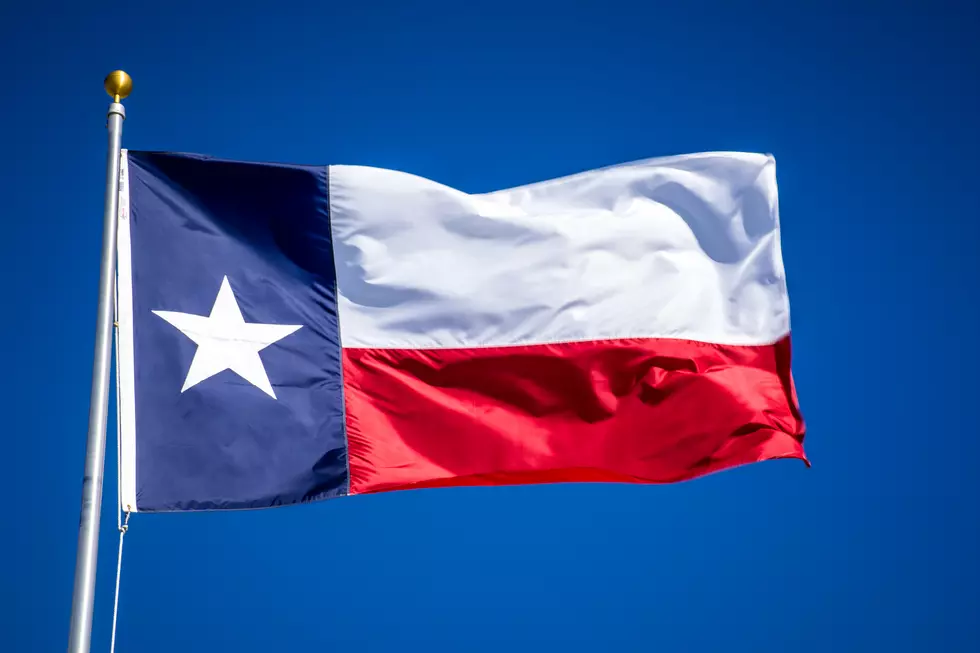 Happy 181st Birthday to the Texas Flag
Getty Images/iStockphoto
We Texans love our flag, and why wouldn't we? It stands not only for our state, but for our state of mind and how awesome life here is.
That's why today is a day worth celebrating. It's the 181st birthday of the Lone Star Flag.
The flag we all know and love today was approved by the Republic of Texas' second president, Mirabeau B. Lamar, on January 25, 1839.
We all know the six flags over Texas, but according to the Texas State Historical Association, our republic-turned-state has had three official national or state flags during her existence.
Personally, I'm glad we finally settled on the Lone Star Flag. The others are...just ok IMO.
The first was the 1836 national standard flag was approved by President Sam Houston in December of 1836. It was a simple azure flag with a gold star in the middle.
The second was the national flag for the naval service, which was essentially Texas' version of the American flag. It was red, white, and blue and had thirteen stripes, but the blue canton bore just one big star. That flag was also approved in December of 1836.
The beauty we fly today was proposed by Senator William H. Wharton in December of 1838, and after its January 25, 1839 approval remained Texas' official flag.
Like I said, the other two flags were just ok, but I can't imagine them looking as cool painted on the sides of barns, and that second flag would look pretty redundant flying next to Old Glory.
Enter your number to get our free mobile app