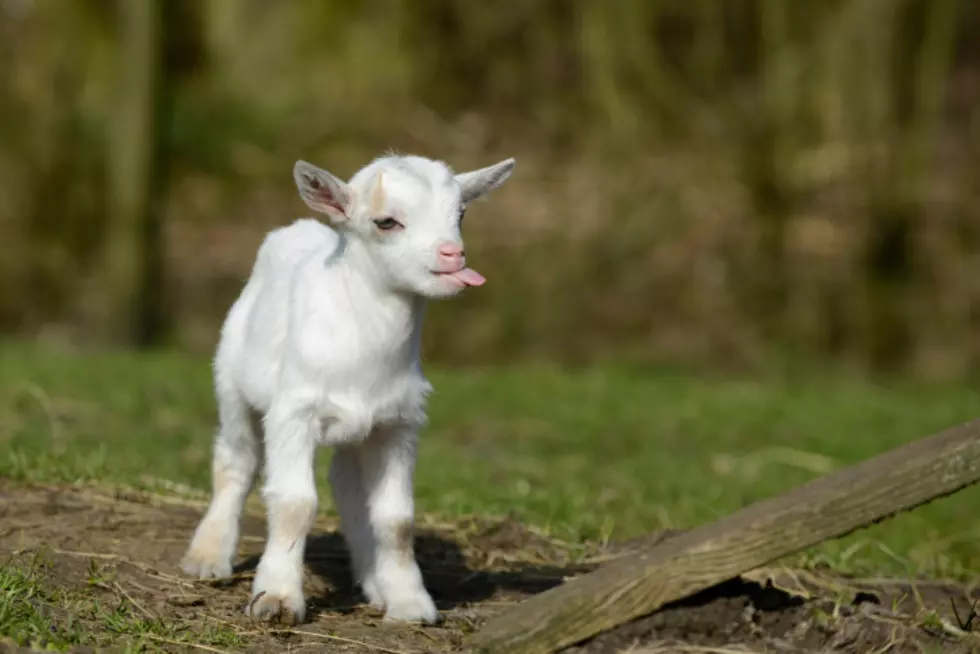 Happy Hour With Goats….Yes It's A Real Thing
ThinkStock
After a long work week, who doesn't like hanging out with friends and drinking? The majority of people probably do, and do you know how you make that situation even better? Baby goats.
Tickets are $21.83 for the event, and that will include an alcoholic beverage from a local brewery or winery, snacks, and a blanket to relax with the Nigerian Baby Dwarf Goats.
You have to be at least 21 for this event, and tickets are non-refundable. But hey, it's BYOB and you can bring food! So if you're interested in this event, goat ahead and purchase your ticket before they're all gone!