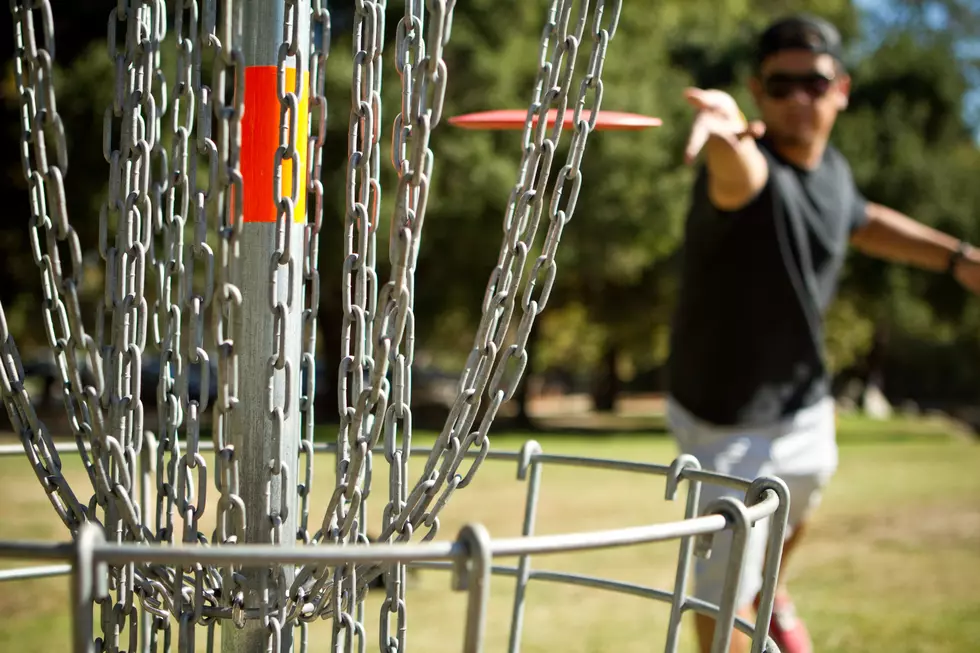 Harker Heights Hosting First Ever Disc Golf Tournament January 30
Getty Images/iStockphoto
Enter your number to get our free mobile app
Disc golf is a great way to get outdoors and pass a nice afternoon, and while it's a lot of fun, serious players have demonstrated some really impressive skills.
If you're one of those players or if you just want to get out and compete for some cool prizes, you should sign up for Harker Heights Parks & Recreation's first-ever Disc Golf Tournament.
Registration for the tournament is open now on the HH Parks & Rec website or in-person at the Harker Heights Recreation Center, 307 Millers Crossing. Sign-up is $10 for Harker Heights residents and $15 for non-residents. Registration closes Monday, January 25, so be sure to get signed up soon.
The tournament is scheduled for Saturday, January 30 starting at 9 AM, and the event kicks off that day with a shotgun start. There'll be Men's Women's, and Jr.'s divisions. It's planned as a half-day event consisting of 1 round of 18 holes.
Division winners and the winners of hole-specific challenges will walk away with prizes including disc sets and bags.
Because of the ongoing pandemic, you will need to wear a mask to the event and practice physical distancing when possible.
If you've been to your local park in recent years, chances are you've seen the disc golf goals set up alongside trails. I've seen them at Pepper Creek Trail in Temple, and when I take my dog walking there, there's almost always a group of friends disc golfing. It looks like a lot of fun, and it's certainly a great way to get some fresh air and exercise while enjoying the beautiful parks we have here in Central Texas.
If you're interested in the Harker Heights Disc Golf Tournament and you'd like more information, give (Recreation Superintendent Jonathan Hanson a call at (254) 953-5657. If Jonathan is busy, ask for Darrien Nichols or Bailey Ross.
If you're a Central Texas disc golfer, definitely get signed up for this tournament. If it's a success, there'll be more tournaments, and that means more opportunities to share the game you love with more people and get a new local tradition started.
CHECK IT OUT: 100 sports records and the stories behind them