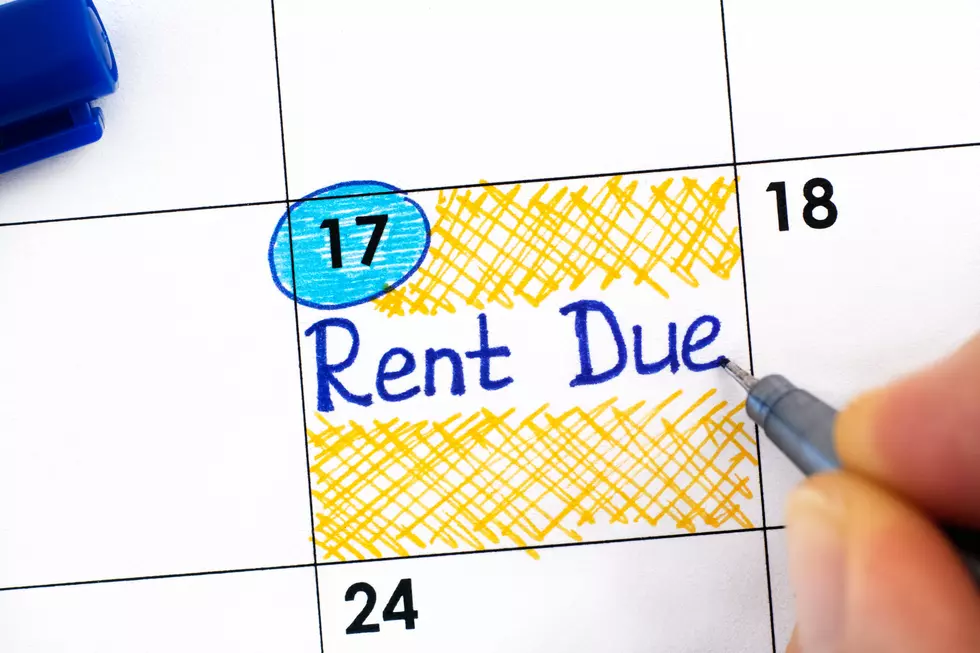 Heads-Up, Killeen: Texas Will End Its Rent Assistance Program This Week
Getty Images/iStockphoto
When the pandemic hit, there were tons of programs designed to provide relief for Texas citizens affected.
For example, back in March, the partnership between Bell County commissioners and Hill Country Community Action approved a program dispersing almost $11 million in federal funds for rentals here in Central Texas.
Now another rent relief program designed to help Texans impacted by the COVID-19 pandemic is set to expire this week, reportedly due to a lack of funds.
According to the Texas Tribune, as of 5 PM on Friday, the Texas rent relief program will stop taking applications from residents who need help paying rent and utilities.
Reportedly, the State of Texas is asking The U.S. Treasury Department for more money allowing them to reopen applications, seeing as how the state has spent more than $1.7 billion helping needy residents pay rent and utilities since December 2020.
Lack of funding isn't the only reason people have had problems getting assistane.
The Texas Department of Housing and Community Affairs says a software issue that has now been fixed is the reason it took first-time applicants more than two months to be processed for rent relief and more than a month to get processed for eviction or utility disconnection.
If you're in need of help while you work to get back on your feet, the United Way of Central Texas has information about available resources.
Of course, lots of people are also experiencing food insecurity right now as well due to the ongoing pandemic and its impact on our economy. If you could use some help with food right now, please reach out to the Central Texas Food Bank.
Here Are 10 Cool Central Texas AirBnB's You Should Check Out
If you are curious about what kind of Airbnb rentals this area has to offer take a few minutes of your time and check these out!
I was on Airbnb's website last week booking a place for relatives who are coming to visit and ran across a few really cool spots in Temple, Belton, Killeen, and Salado.
12 of Eddie Murphy's Best Movies Ranked
With the recent release of Coming 2 America, the sequel to the classic cult hit made back in 1988, I got to thinking about Eddie Murphy's other classic films. Whether he's talking to animals, wearing purple tight leather doing stand-up, or playing multiple characters in one movie, here are my Top 12 favorite Eddie Murphy Movies of All Time.
Here Are 10 AirBnB's In Temple You Definitely Have To See
Perusing Airbnb to check out a few cool rentals in Temple and I came across these. You got to check these out!