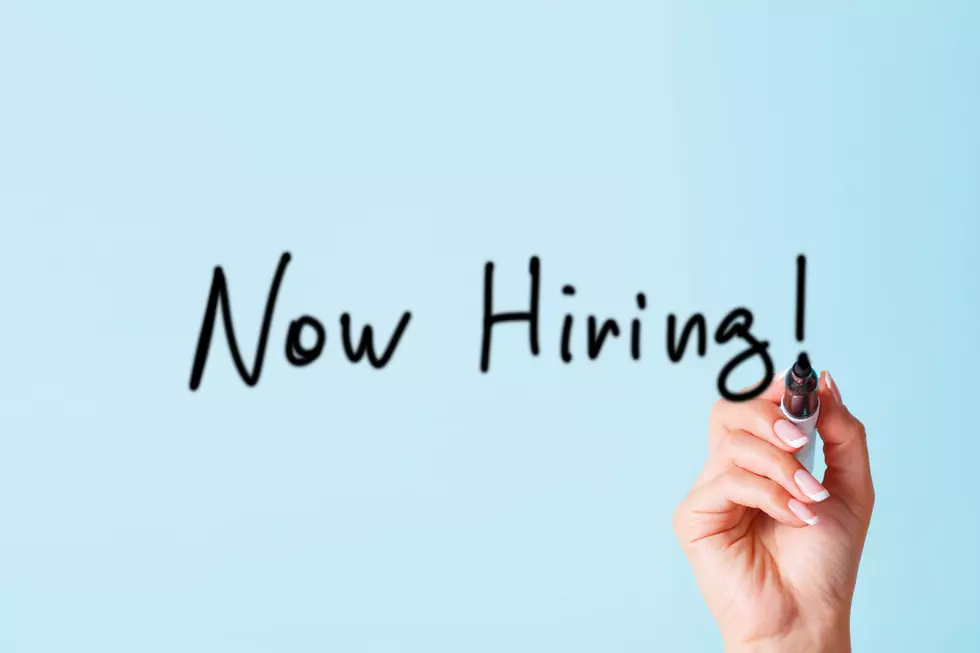 Help Still Wanted! In Texas, More Job Openings Than People – Here's Why
Andrey Bukreev, Getty Images
It seems that almost every business in Central Texas has a 'Help Wanted' sign in their window, and job fairs are being held across the country almost daily.
Phones are ringing with no one to answer them, long lines are everywhere, and many  Texas schools are closing due to staffing shortages.
Killeen ISD is hiring for several hundred positions right now.
Googling 'job openings in Central Texas' gets 76,400,000 results. Type 'Killeen jobs' in your search engine, and you'll see 13,200,000.
What's Going On?
Some of this is COVID-related, but it doesn't help that many people are leaving their professions.
In September, Texas ranked second in the country for employees quitting their jobs, right behind California. However, that changed at the end of 2021.
Texas is now the job-quitting capital in the nation, according to the U.S. Bureau of Labor Statistics, but the number of unemployment claims being filed in Central Texas is going down.
On top of all that, a new survey shows that 65% who do have a job are looking for a new one.
Why Is This Happening?
It's due to several issues, but one of the biggest reasons according to KVUE is a gap in skills.
Over 50 percent of unemployed workers who lost a job in 2020 are not even looking for employment.
Statistics from the U.S. Chamber of Commerce show some of the factors affecting a return to the workforce include: lack of child and/or dependent care, ongoing fears about COVID, and early retirements.
Potential Solutions
When unemployment is low and workers are needed, companies need to get creative to fill gaps in the chain.
David Olson, director of marketing and communications for Workforce Solutions Capital Area, says 'upskilling' can help companies keep lower-level employees who are motivated and want to learn.
Upskilling gives workers the opportunity to move ahead in the workplace and earn more money by developing the skills needed for higher positions.
In the meantime, there are plenty of choices for job seekers. The ball is in your court if you're looking for work!
The Top Female-Friendly Companies in Texas
Equality in the workplace is vital, and Texas companies understand just how important this is. Women across 40 countries and thousands of companies were surveyed, and these are the top Texas companies that support women.
This Killeen House Is Over 5 Million Dollars - Want To See Inside?
Want to see inside the most expensive house for sale in Killeen, Texas? Scroll onward!
PICS: Texas 'Salvation Cabin' a Perfect Airbnb for Nature Lovers
Salvation Cabin
in Wimberley lies in the Texas Hill Country between Austin and San Antonio. It's a charming 1-bedroom just next to the Blanco River, so depending on when you go, you could do some tubing and kayaking (host Adena even provides the tubes and watercraft), and there's a lot of hiking, exploring, fishing, and nature watching to do.