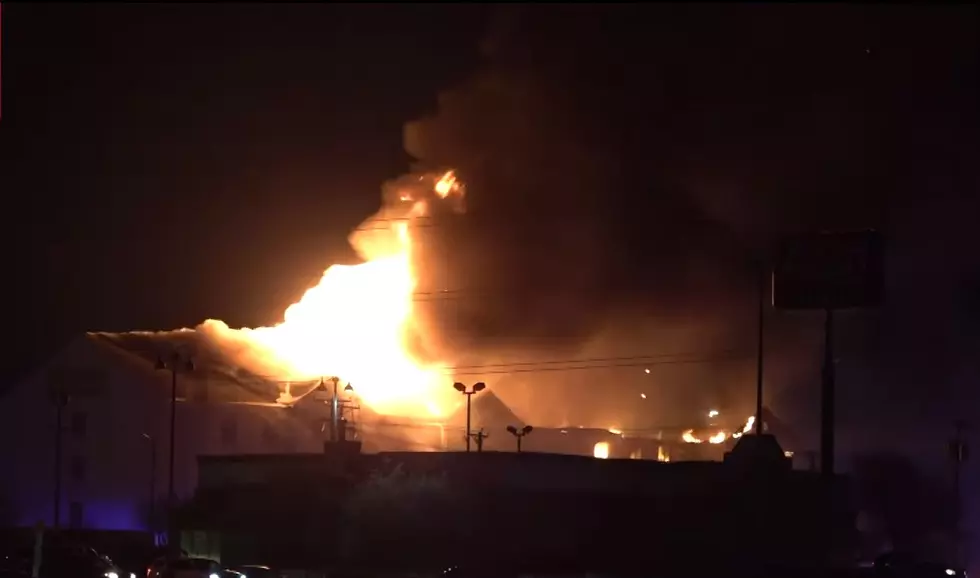 Hilton Garden Inn of Killeen Releases Statement Following Fire
KCENNews, YouTube
The Killeen Hilton Garden Inn has finally issued a statement about last month's devastating fire.
The hotel caught fire on February 19, forcing an evacuation. Since then, hotel guests have not heard much from the management at the hotel. That changed on Tuesday evening when the General Manager of the hotel, Cheryl Shibuya, issued a statement to the Killeen Daily Herald.
"At the Hilton Garden Inn Killeen, guest and team members safety is our primary concern," Shibuya wrote. "Once the authorities provided clearance to enter the lobby, we immediately began reaching out to those affected. Our team is contacting each guest personally, to provide them with the most updated information. We continue to reach out to those we have yet to connect with in order to make necessary arrangements to retrieve any belongings."
Shibuya said guests can email inquiries to actkl_gm@hilton.com and will get a direct response.
The fire destroyed the top floor of the hotel. Fortunately no deaths or major injuries were reported. The investigation is ongoing, but according to hotel guest Debbie Hargreaves, the fire alarm never sounded the night of the fire. She also said she noticed water dripping from the ceiling in the lobby.
Hargreaves told the Herald she was alerted to the fire by banging on her door, which her family initially thought might be due to a domestic disturbance. She says it wasn't until her mother dialed 9-1-1 that they were told the building was in flames and they needed to get out.
Our partners at News 10 reported back in February that at least one family reported smelling gas during their stay at the hotel, and that employees had been seen doing their best to mop up water from a sprinkler system damaged by frozen pipes. (Keep in mind this was during the big ice storm we experienced.)
The cause of the fire is still being investigated by the Killeen Fire Marshall. Shibuya also said, "We will provide updates as they become available and appreciate the outpouring of support while we navigate through this difficult situation."
US-105's Home Improvement Kick Starter Recommendations