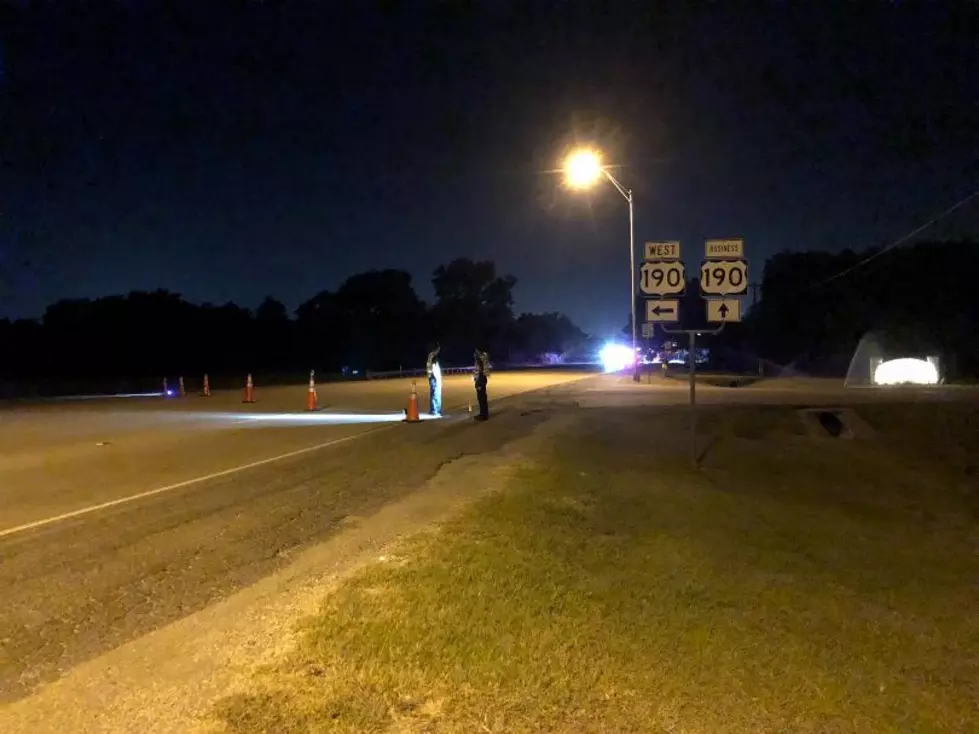 Hit and Run Left One Dead in Nolanville Early Monday
Christy Soto, KWTX
UPDATE: The victim was identified as 36-year-old Dale Anthony Tatro of Harker Heights.
---
If your morning commute involved jumping off 190 and heading west on Veterans Memorial, chances are it was interrupted Monday morning as police investigated a fatal hit and run.
Police set up a barricade at US190/I-14 and Veterans Memorial Blvd. shortly before 4:30 AM. One person had been struck by a vehicle and fatally wounded. The victim's name had not yet been released as of this story's publication.
There's not yet been a description of the vehicle involved or a suspect. We passed the scene on the way to a kick-off event for our annual Stuff the Bus kick-off event, and aside from police vehicle lights there was very little lighting. Hopefully someone saw something that might help investigators find whoever is responsible.
Christy Soto with our partners at News 10 was en route to join us for the Stuff the Bus event when she was called to the scene of the hit and run. She snapped the photo above and published what little information police were able to share at the time.