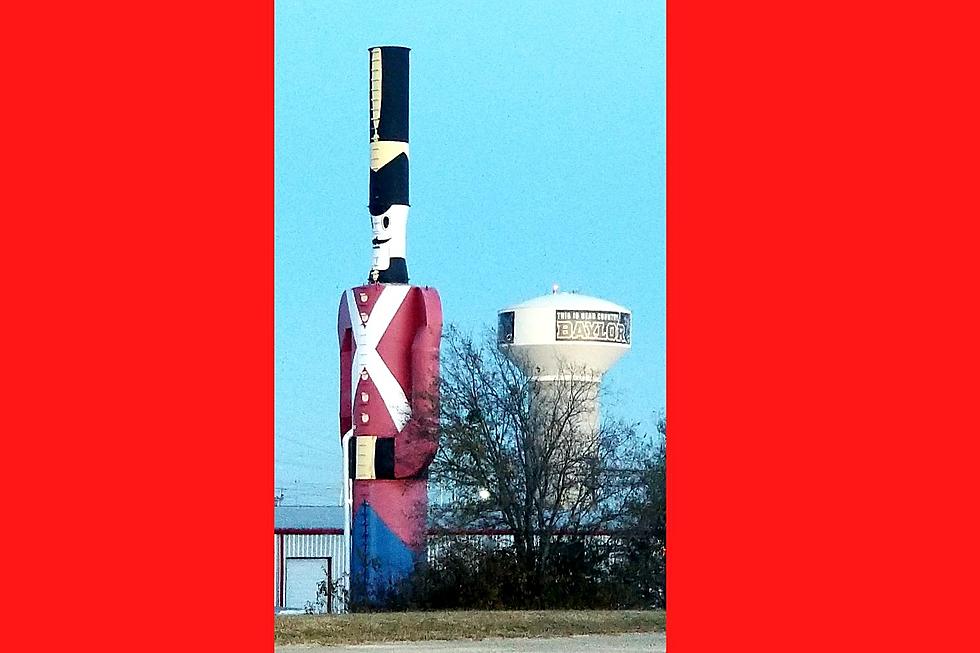 It Was Just an Old Incinerator, Now It's a Roadside Attraction in Central Texas
Tamme Taylor, Townsquare Media
If you pass through Waco, you've probably seen him and wondered, 'Why is there a giant tin soldier in the middle of a parking lot?'
He has become an area landmark. After all, an 80-foot-tall tin man isn't something you see every day! He's not a brand new creation, though. In fact, this towering metal art piece, nicknamed the 'Tincinerator', just celebrated his 7th birthday.
For years, the rusty old incinerator near Richland Mall in Waco was simply an industrial-looking eyesore. Formerly, Smith Furniture Manufacturing used it to burn scrap wood, but the company went out of business. Rather than tear the structure down and dispose of the parts, the owner got a bright idea.
Why not camouflage the tarnished hulk of metal into a landmark? He hired artist Mickey Pitcher to create a colorful tin soldier out of the former trash-burning tower that would be visible for blocks around the area.
Pitcher finished painting the incinerator in late 2014. At the time, he said it was a coincidence that the design had a Christmas theme, and that the holidays happened to take place while he was finishing his project.
The soldier even has a face on both sides, so no matter which way you are headed, he is smiling at you!
Roadside America, a website featuring oddities throughout the United States, even has a page devoted to the distinctive structure, with reviews and tips on how to find it.
However, it's not difficult to locate the 'Tincinerator'. He stands tall and straight in the parking lot of Soldier Office Warehouses - street address 5900 Franklin Avenue, Waco. In fact, if you go behind Furniture Row, you can also see his smiling face very clearly and get a great picture for your scrapbook!
10 Myths About Texas That Even Some Natives Believe
Everything's bigger in Texas, including the tall tales! Our state can seem pretty strange to people from far away, or even our immediate neighbors. There are several myths about Texas that range from quirky to fun and just plain ignorant and insulting, and even some people born and raised her believe 'em. Here are a few we can dispel today.
NO THANKS! Texans Don't Need More of These 12 Things
There's not much not to love about Texas, but here are a few things that we probably could use less of.
21 Texas Town Names Outsiders Can't Pronounce
Have you ever heard someone call Killeen "Kye-lean" or Salado "Salad-oh"? That's just the tip of the Texas mispronunciation iceberg. Here are the towns and cities most folks who didn't grow up in Texas don't have a clue how to pronounce.
LOOK: Texas' Most Wish Listed Airbnb