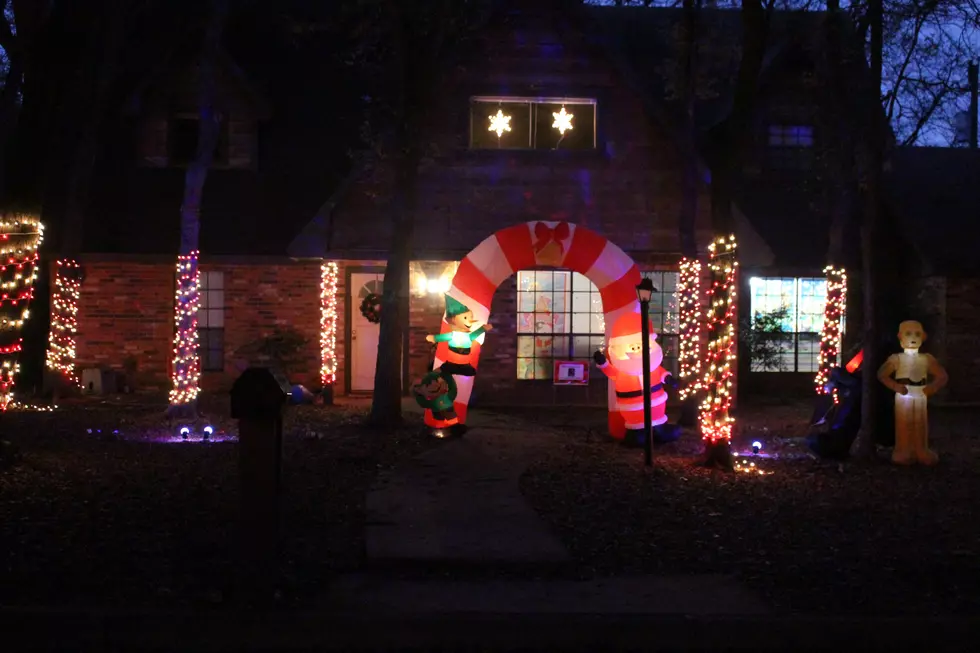 Killeen Holiday Decorating Contest Entries Open Until December 9th
Jason Eisenberg | TSM
We're getting into the holiday spirit (slowly but surely) here in Central Texas, and if you're a master decorator at this time of the year then you should enter your home into the City Of Killeen's Holiday Decorating Contest.
According to press release we received from Killeen Executive Director of Communications Hilary Shine, The City hosts this competition each year to foster neighborhood and community pride. Displays can include lighting, figures, animation, and other festive features.
The public will select their favorites, so if you're constantly getting compliments on your holiday decorations or having folks drive by and point to your home then you need to take some photos of your home's exterior with your decorations and submit them online.
Entrants must submit the online application at KilleenTexas.gov/Volunteer with a photo by midnight December 9 to be considered. There is no cost to enter. The public will vote on entries through an online survey December 11 through 17. First, second, and third place winners will be announced December 20.
Good luck and Happy Holidays from all of us here at Townsquare Media Killeen-Temple!