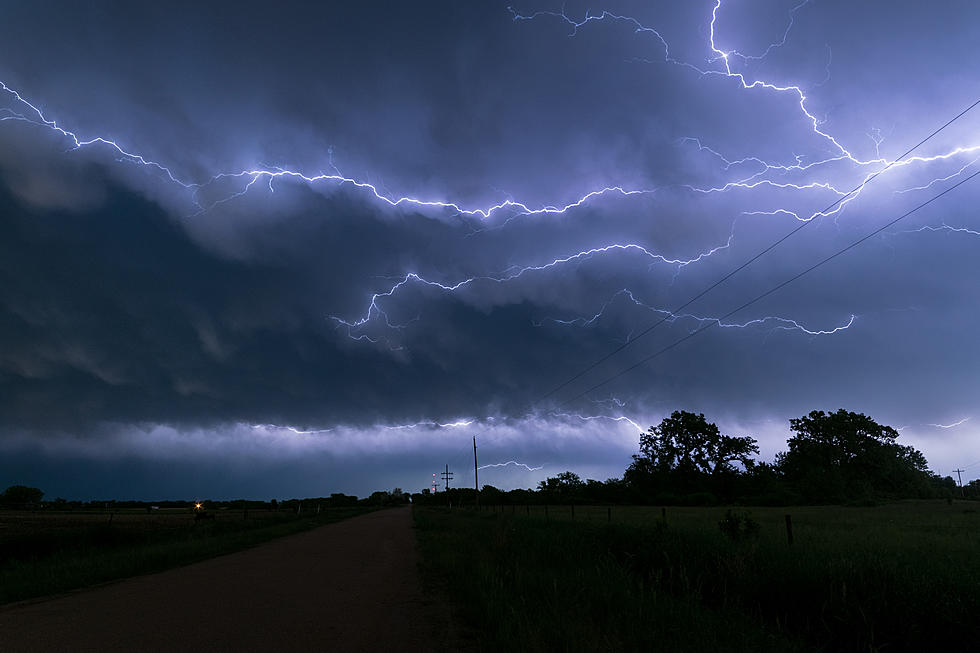 Killeen-Temple Area Could See Hail, High Winds Wednesday Afternoon
Getty Images/iStockphoto
It would be nice if Spring in Texas just meant bluebonnets and more live music, but the fact is that we're headed into storm season.
Meteorologist Sean Bellafiore with our partners at News 10 is keeping an eye on the potential for thunderstorms to form this afternoon that could turn severe if the right amount of moisture moves into our area in the late morning and early afternoon.
Sean puts the rain and storm chances between 40% and 50% depending on whether or not a warm front brings the dew point up into the 60s. If that moisture doesn't arrive, it's unlikely that storms will either. However, Sean feels pretty confident that we'll see some storms after 3PM today stretching between Killeen and Marlin and moving north along I-35.
Sean and the National Weather Service warn that these storms could bring large hail, very strong gusts of wind, and possibly tornadoes.
Severe weather is also possible tonight after midnight, but Sean says that if we see strong storms in the afternoon, the changes of overnight storms will be low. If overnight storms do form, they're not as likely to be severe. Chances of rain would be 80%, but showers would likely be over by mid Thursday morning.
Be watching and listening for weather alerts, and if storms do move in this afternoon, be extra careful on your drive home and mindful of road conditions and what other drivers are doing. We want you to get home safe. It'd be a good idea to bring any outdoor pets in tonight, or at least make sure they have sturdy, dry, warm shelter out of the rain in case storms do roll through tonight.
By the way, mark your calendar for April 24-26th. Texas will have a tax-free holiday weekend for emergency supplies, including some generators. Don't sleep on that opportunity. One of the harsh lessons many learned from the winter storm back in February was that they were woefully unprepared for extreme weather. Make sure you stock up on essentials.
KEEP READING: What to do after a tornado strikes