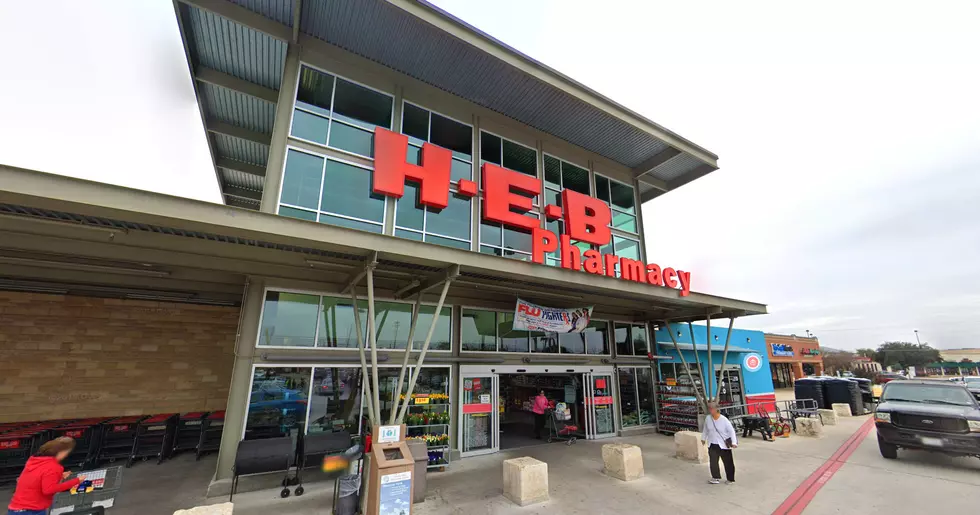 Leander, Texas H-E-B Gives Away Free Groceries After Losing Power
Google Maps
Every time I think I can't possibly love H-E-B more than I already do, I see a story like this and I have to un-love a few things to make more room in my heart for more of Texas' favorite grocery store.
Alright, I'm exaggerating, but this story is just plain awesome.
An H-E-B store in Leander has made national headlines after their power went out Tuesday, February 16 and they told customers to just take their groceries and go.
The story initially got traction on Facebook, where a man named Tim Hennessy posted about his experience in the store.
Tim and his wife, Deb, were shopping when the lights went out. They were determined to stock up on essentials for themselves and a few people they know, so they continued to shop and hope it would work out for the best.
Well, it did. Tim and Deb waited in line and noticed that despite there being dozens and dozens of people in long lines, they were moving pretty quickly. When they got up to the cashier, they realized why.
According to Tim, the cashier said, "Please go ahead but we can't bag anything up for you."
Tim went on to write:
At first, Deb and I were a bit confused and I asked: "How or who do we pay for our groceries?" We probably had a couple of hundred dollars worth of groceries. She said: "Just go ahead and be safe driving home." Then we noticed the lines of people after the checkout stands proceeding with full carts of groceries all being directed out the store with many employees there to greet us on our way out.
Tim writes that he and his wife were almost moved to tears by the generosity. Instead of being asked to leave the store and their groceries, they were waved home with well wishes.
"This is the America that I know," Tim Wrote. "Despite all the negative we hear/see being reported daily in the news. America and most Americans are still kind, thoughtful, generous, and caring."
---
---
---
---
KEYE-TV in Austin caught up with Tim Friday, who says he plans to pay it forward by donating to an H-E-B-supported charity in his area.
I couldn't agree with Tim more. In the coming weeks, we're going to see a lot of finger pointing and efforts to determine why our our electrical grid failed so spectacularly, leaving millions freezing and struggling.
However, we've seen countless stories of people across Texas stepping up to help their neighbors in need. Whether it was local business owners giving out food or neighbors taking in neighbors or helping them get firewood and essentials, Texans proved that there's always a light in the dark and that there's a whole lotta good out there, and you don't even have to strain your eyes to see it.
So, while H-E-B definitely deserves props for the Leander store's generosity and all their employees' hard work resupplying so we can all restock our pantries, the people of Texas deserve a huge round of applause for coming together for incredible acts of kindness and virtue in the face of a major crisis.
Texas Strong!
21 Texas Towns Outsiders Can't Pronounce