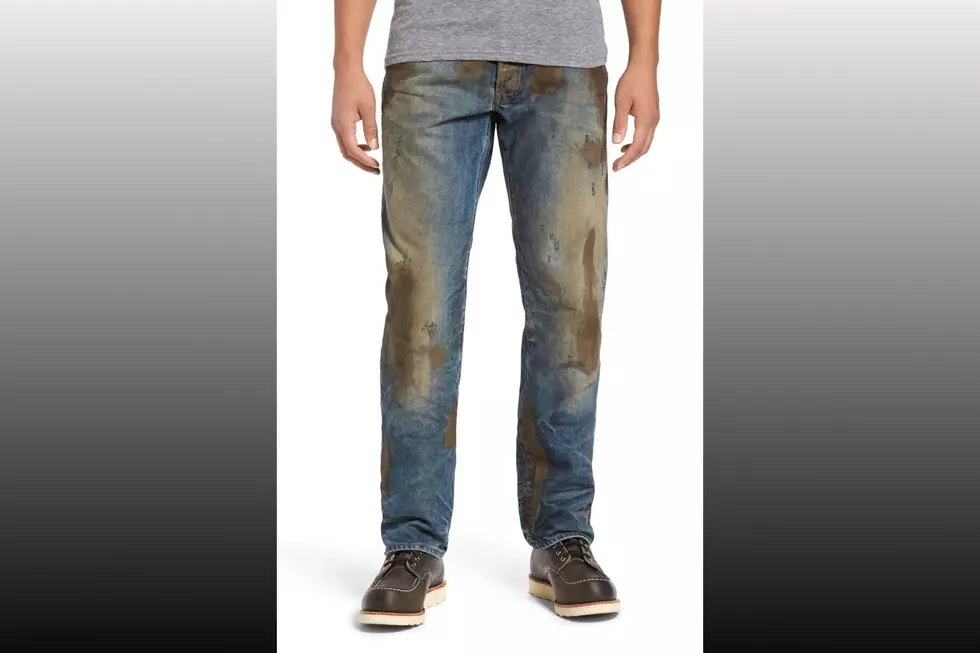 Mike Rowe Perfectly Sums Up Ridiculous Nordstrom Jeans
shop.nordstrom.com
Mike Rowe, most famous for hosting Dirty Jobs and narrating the Deadliest Catch, has long been a champion of working class Americans. His website, mikeroweWORKS.org, seeks to educate people about the decline in Americans applying for blue collar jobs and provide resources for those interested in learning a trade and getting their hands dirty.
He's one of the few celebrities I feel comfortable saying I admire, and his reaction to a pair of ridiculously expensive and asinine jeans offered on Nordstrom's website just upped my respect for the guy.
The jeans are listed as Barracuda Straight Leg Jeans, were selling for just over $400 a pair. Tragically, they were sold out when I checked today.
Get a load of this description:
Heavily distressed medium-blue denim jeans in a comfortable straight-leg fit embody rugged, Americana workwear that's seen some hard-working action with a crackled, caked-on muddy coating that shows you're not afraid to get down and dirty.
In other words, if you've got more money than sense, you can buy some worn-in, muddy jeans to make it look as if you've been getting your hands dirty with some real work without actually having to lift a finger.
That didn't sit well with Rowe, who had this to say in a Facebook post about the faux dirty denims:
The Barracuda Straight Leg Jeans aren't pants. They're not even fashion. They're a costume for wealthy people who see work as ironic – not iconic.
Look, I know I don't have the right to tell anyone how they should spend their money. That said, I can't see someone who's actually worked a hard day in their life throwing away almost half a grand on pre-muddied jeans.
Most people who work hard enough to get that dirty are desperate to get out of those jeans at the end of the day. I can only see spoiled trust fund kids buying these to wear at a club. Is it just me?
What do you think? Is Mike Rowe right about these jeans, or he and I both missing something here?
Read everything Rowe had to say in the full Facebook post below, then let us know what you think.
---
---