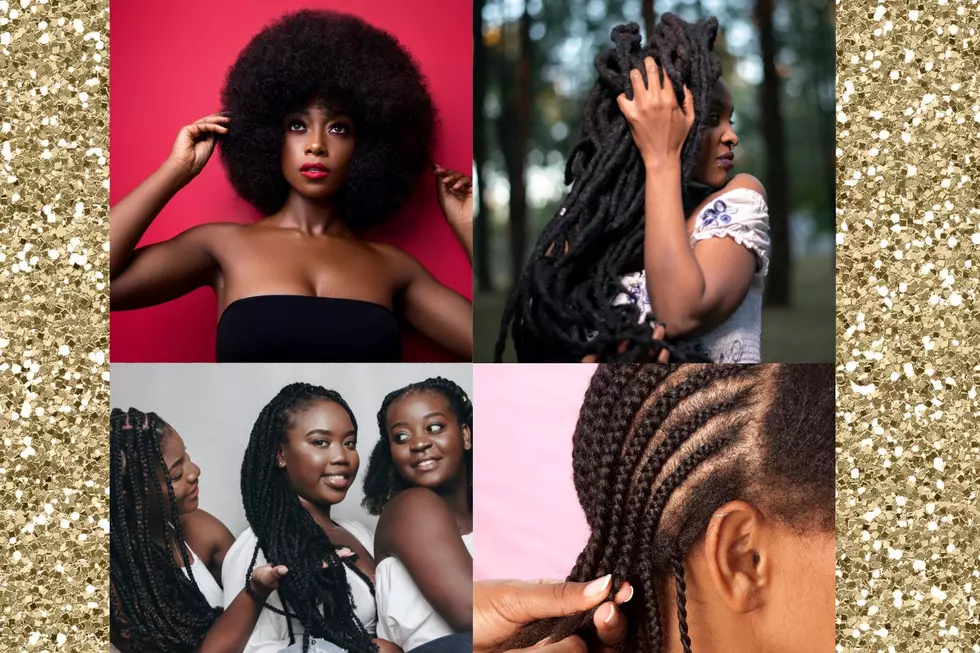 Celebrating Beauty: Armed Forces Natural Hair & Health Expo Returns to Killeen, TX
Canva
The good people of Killeen, Texas are about to see some seriously impressive displays of beauty and confidence. I'm talking afros, braids, dreadlocks, and plenty of healthy and natural hair conversation at its finest. I'm so excited that the Armed Forces Natural Hair Health Expo is coming back to Killeen.
THE NATURAL HAIR HEALTH EXPO RETURNS TO KILLEEN
The Armed Forces Natural Hair and Health Expo returns to the Killeen Civic & Conference Center, 3601 S. WS Young, on Saturday, November 5.
This event is aimed at not only inspiring confidence in the beauty of natural hair (coily, kinky, wavy or curly), but at offering expert advice and tips to anyone transitioning to natural hair or who've already embraced it and need help keeping it looking and feeling great. There's also an emphasis on healthy living and self-care.
LET'S CELEBRATE OUR HAIR AND BEAUTY IN KILLEEN TEXAS
The always amazing Mrs. Luvina Ann Norwood-Sabree is such a positive and uplifting person in our community, and I love the fact that she puts on fantastic events like this that showcase people of color and how beautiful our natural hair is.
As a woman of color, I wasn't always proud of my natural hair, but in recent years so many people have been embracing its beauty. Event like this can help inspire more positivity and help more of us live as our authentic and beautiful selves.
If you want more information about the event or how to become a sponsor or vendor, check out their website at afnhhe.com.
Killeen Celebrates 51 Amazing Women For International Women's Day
March 8 is International Women's Day, and though we should celebrate the great women in our lives every day of the year, it's a special day to shine a spotlight on their many accomplishments. Let's take a look at some Killeen ladies who are doing great things and making power moves.
Celebrating 10 Killeen, Texas Black Owned Restaurants You Must Try
These are 10 restaurants in Central Texas that are black-owned.
Killeen, Texas 10 Most Missed Restaurants That We Wish Never Left
I asked the good people of Killeen, Texas to go down memory lane and tell me some of their favorite restaurants growing up that are no longer here. They are truly missed, but the memories live on. Did your favorite make the list? If not, let us know! Tap
our free app
and send us a message with the Chat feature.