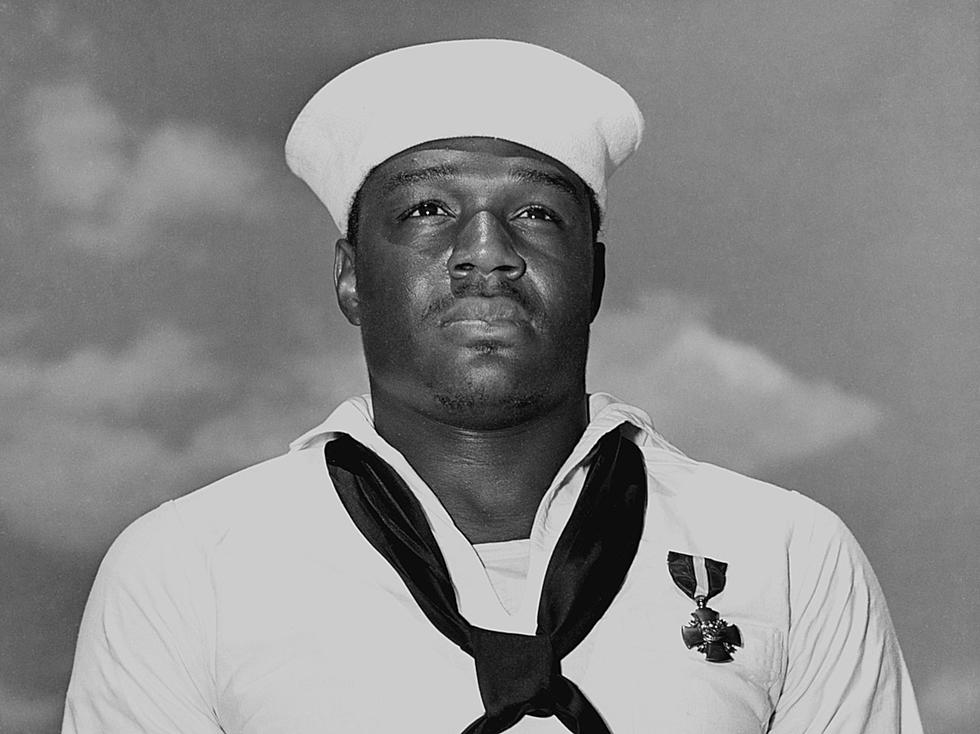 Navy To Name Aircraft Carrier After Heroic Waco Native Doris Miller
U.S. Navy Photograph, Collection of the National Archives
On a day where the nation is honoring the life of Dr. Martin Luther King Jr., the U.S. Navy is also paying honor to another African American hero who was a native of Waco.
The story of Mess Attendant 2nd Class Doris Miller and his heroic actions during the infamous Japanese attack of Pearl Harbor during World War II have been widely told throughout the years. Monday in Hawaii, the Navy announced that it will name a Gerald R. Ford-class aircraft carrier after Miller according to our news partners News 10.
Miller's actions on that fateful December day in 1941 earned him the Navy Cross for valor in combat. Miller was the first African American to receive the award.
After receiving the Navy Cross, Miller returned to his work as a Mess Attendant when sadly, almost 2 years to the day of Pearl Harbor, Miller died when the ship he was serving on was torpedoed by a Japanese submarine in November 1943.
The Navy usually reserves the honor of naming a ship for Presidents or Admirals, but to honor an African American enlisted man is historic and well deserved.
As a veteran of the Army myself, Miller's story incorporates all the values that make our military as a whole great: Selfless sacrifice, service, teamwork, and stepping up to lead regardless of "rank".
Enter your number to get our free mobile app