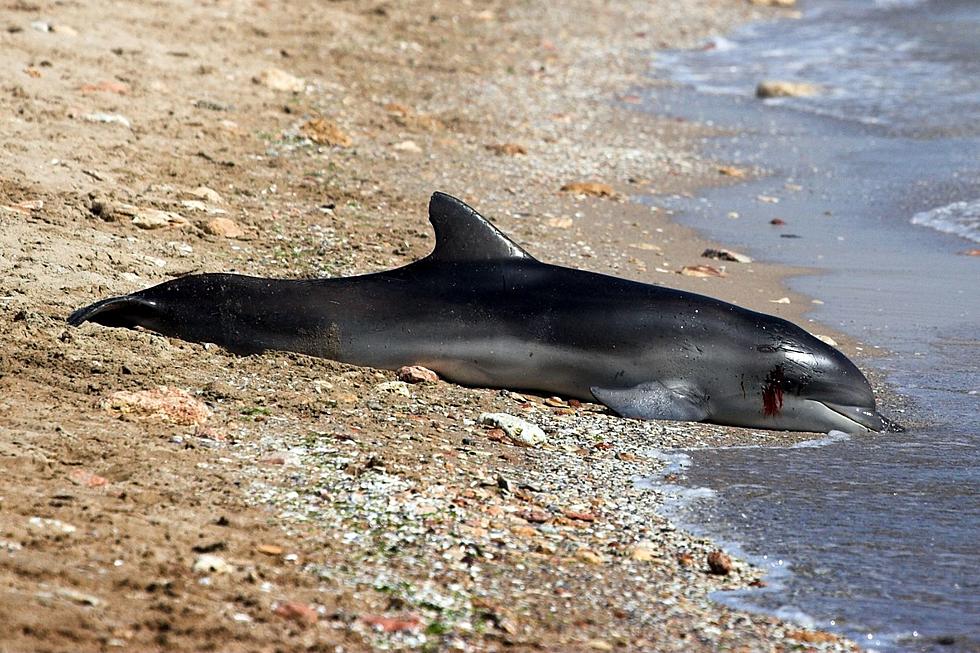 NOAA Offers $20K Reward for Justice in Dolphin's Death on Texas Beach
Canva
There is an update on the sad story about a dolphin that was stranded and died after being washed ashore last month on Quintana Beach in Texas. People were outraged after seeing the video of a group of beachgoers trying to ride and swim with the sick animal instead of contacting wildlife officials for help.
The stress of being pushed back into the water along with harmful, repeated contact caused a fatal reaction from the ill bottlenose dolphin. KHOU is reporting that the National Oceanic and Atmospheric Administration is offering $20,000 for information about the people responsible for its death.
Violations of Marine Mammal Protection Act
The group of beachgoers broke a federal law when they pushed the dolphin back into the water and then tried to ride and swim with it. The Marine Mammal Protection Act was passed in 1972 to protect all marine wildlife within United States waters.
NOAA states that violations of the law include, but are not limited to feeding, injuring, or killing dolphins, whales, seals, sea lions, or any other marine mammal. You can be fined up to $20,000 and be sentenced to a year in prison for illegal contact with marine animals.
Contacting the NOAA
The NOAA's law enforcement office wants the people who harassed the dolphin to be held responsible. The agency is asking anyone who can identify any of the individuals to come forward.
Successful identification
Successful prosecution of the person or persons responsible
An arrest, conviction, or civil penalty assessment
To be eligible for the reward, you must leave your name and contact information when calling.
Read More: Sick Dolphin Dies After Crowd Tries to Ride Her at Texas Beach
This Ain't No Zoo! 20 Pets You CAN'T Own in Killeen, Texas
Killeen, Texas is a very pet-friendly place, but there are limits. You may think keeping a kangaroo around shows some hometown pride, or that an anteater could save you money on pest control, but they're among these 20 animals that are
banned
within the City of Killeen.
LOOK: 15 Pets You CAN'T Own in the City of Temple
Temple is a super pet-friendly place to live, but there are some animals city officials would really rather you not try to tame and keep in your home. Let's take a look at a few of the critters on the
banned list
.
Bet You Didn't Know: 10 Bizarre Texas Laws Still on the Books
Many states still have strange laws on the books that aren't enforced or taken seriously anymore, and Texas is no exception.
Most of these laws are just funny now, but at one time, there was a valid (or at least somewhat valid) reason for them to exist.
Let's take a look at 10 of the weirdest ones in the Lone Star State.