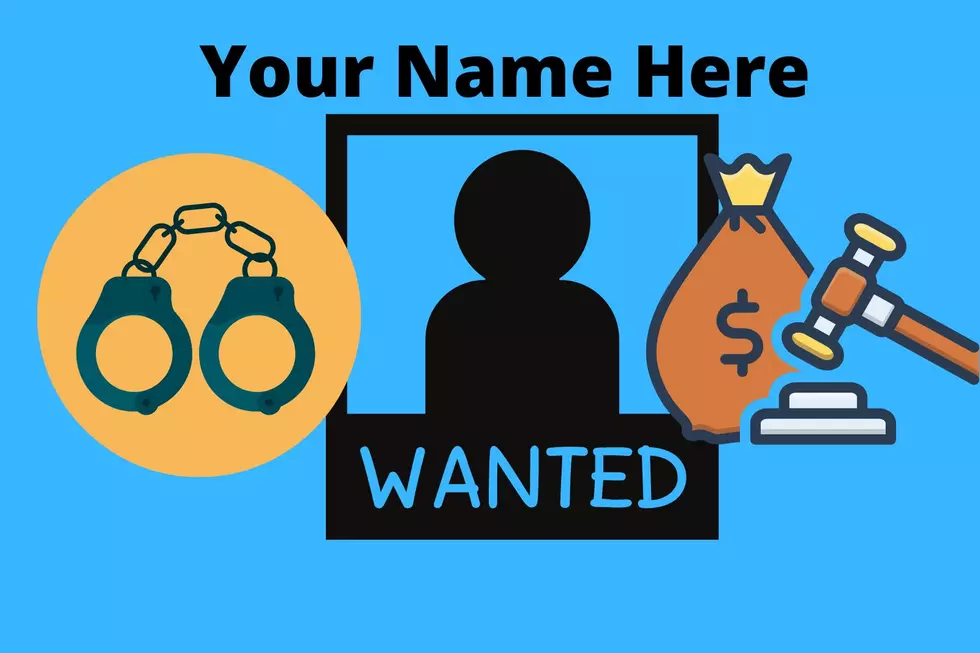 Seen This List? Over 4,000 Outstanding Arrest Warrants in Killeen, Texas
Canva
Did you forget about something? Now would be a good time to check.
Instead of searching you out, the City of Killeen has decided to give you the chance to take care of business and come to court on your own.
Outstanding Arrest Warrants in Killeen, Texas
If you have an arrest warrant, it doesn't mean you committed a serious crime. Arrest warrants can occur after even minor infractions like traffic violations.
There are more than 4,000 people with outstanding arrest warrants in Killeen, Texas, and KCEN is reporting that Judge Kris Krishna wants to work with them to take care of the issue. Krishna said a warrant can prevent you from renewing your driver's license, and the amount of the fine can increase if it gets sent to collections. While a fine of several hundred dollars may be hard for some to pay in full, Krishna said he will be happy to work with them if they come to the municipal court.
Some of the amounts on the list are fines of only a few hundred dollars but Krishna said people can still get arrested, even for a Class C offense, because there is a warrant attached to it.
How to Handle an Outstanding Warrant
If you have a fine that you can't pay in full, there are options. Krishna says you can be set up on a payment plan. You can also ask to see the judge, and schedule community service hours to handle the issue. Krishna said the city may still need to do a warrant roundup, but he would like to postpone that until next year, if residents take care of the fines on their own.
You can see the list of outstanding warrants in Killeen here.
The Most Dangerous City in Texas for 2022 May Surprise You
According to FBI statistics
, Texas had
438
violent crimes and
2,562
property crimes per 100,000 residents as of this year. For every 100,000 residents, there are
224
police officers statewide.
Crime rates are expressed as the number of incidents per 100,000 people.
Texas 6 Most Wanted Fugitives
Take precaution and familiarize yourself with the following faces. These criminals are currently listed in the Texas 10 Most Wanted.