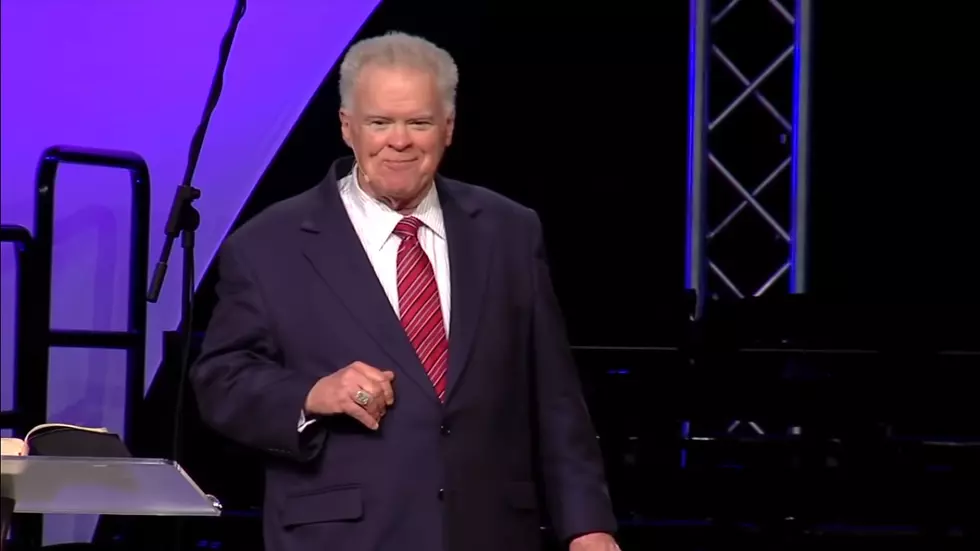 Prominent Baptist Leader Removed As Head Of Texas Seminary
YouTube
FORT WORTH, Texas (AP) — A former head of the Southern Baptist Convention was removed Wednesday as president of a Texas seminary following allegations of "unbiblical teaching" through sexist and demeaning comments to women who he suggests should tolerate abuse.
The Southwestern Baptist Theological Seminary board of trustees said in a statement that 75-year-old Paige Patterson was dismissed following a 13-hour meeting "to move in the direction of new leadership for the benefit of the future mission of the Seminary."
The board named Patterson president emeritus with unspecified pay and will allow him and his wife to continue to live on campus as theologians-in-residence.
The statement does not directly address Patterson's alleged comments. He's accused of remarking on a teenage girl's body, saying female seminarians should work hard to look attractive and that abused women should almost always stay with their husbands.
The comments led to a letter from a group of "concerned Southern Baptist women" dated May 6 to the board, asking trustees "to exercise the authority you have been given by the churches of the Southern Baptist Convention and to take a strong stand against unbiblical teaching regarding womanhood, sexuality, and domestic violence."
A working phone number for Patterson could not immediately be located, but he issued an apology four days later .
"I wish to apologize to every woman who has been wounded by anything I have said that was inappropriate or that lacked clarity," the statement said. "Please forgive the failure to be as thoughtful and careful in my extemporaneous expression as I should have been."
Patterson rose to prominence in the 1970s while leading a conservative takeover of the estimated 15-million-member Baptist Convention. He helped to pass resolutions that ban women as pastors and declare the Bible is without error, as well as teaching that women should be submissive to their husbands.