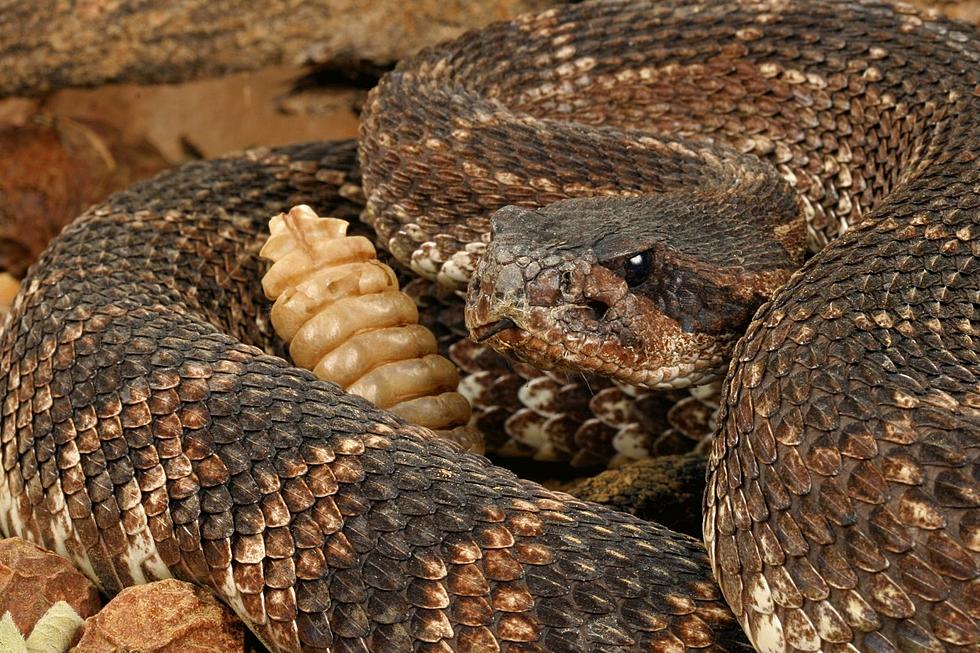 Reptiles on the Loose! Beware, It's Snake Season in Central Texas
Canva
According to experts, this is the time of year snakes are very active in Central Texas, and you need to watch out for moving grass.
Do you remember the saying, "If red touches black, he's a friend of Jack. If red touches yellow, he's a deadly fellow"? Well, it's not always true.
Venomous Snakes in Texas
According to Texas Parks and Wildlife, many of the snakes in our area are non-venomous, but you should always be aware of your surroundings. A lot of incidents happen around homes and bites are more likely in familiar places. Also, as temperatures rise, we will see more snakes during breeding season.
KXAN reports that you should call an expert if you spot venomous snakes to have them removed from your property. These are the dangerous snakes we see most often in Texas:
What Attracts Snakes?
Like most of us, snakes are looking for food and shelter. If you're seeing a lot of snakes around your home, you should be looking closely at what might be attracting rodents, one of their common food sources. If you have stacks of logs or wood in your yard, snakes can be looking for rats and mice inside the pile.
Snakes can get into your home through a space the size of a pencil, so make sure you seal any gaps around your house. Water sources are another reason you may be seeing snakes. According to bestlifeonline.com, birdbaths also will attract reptiles.
How to Avoid Snake Bites
Bites are usually a result of the snake being surprised or cornered, or from someone handling snakes, according to Texas Parks and Wildlife. Wear protective clothing if you are working outside. If you have to move a log, use a long stick or garden tool first to ensure snakes are not under or around it. Also use a flashlight if you are walking around at night, even in your own yard.
Remember that most snakes are good, as they take care of unwanted pests, so it's not a bad thing to see one. If the snake is venomous, it should be removed to make sure that everyone stays safe, including pets. This does not mean the snake has to be killed! Call Animal Control of Bell County to remove the snake.
LOOK: 15 Pets You CAN'T Own in the City of Temple
Temple is a super pet-friendly place to live, but there are some animals city officials would really rather you not try to tame and keep in your home. Let's take a look at a few of the critters on the
banned list
.
The Most Dangerous City in Texas for 2022 May Surprise You
According to FBI statistics
, Texas had
438
violent crimes and
2,562
property crimes per 100,000 residents as of this year. For every 100,000 residents, there are
224
police officers statewide.
Crime rates are expressed as the number of incidents per 100,000 people.
Humane Society Rescues Over 50 Dogs from Horrific Home in Central Texas
The Humane Society of North Texas (HSNT) Cruelty Department rescued more than 50 dogs from a residence that investigators needed Hazmat suits to enter.
PICS: Texas 'Salvation Cabin' a Perfect Airbnb for Nature Lovers
Salvation Cabin
in Wimberley lies in the Texas Hill Country between Austin and San Antonio. It's a charming 1-bedroom just next to the Blanco River, so depending on when you go, you could do some tubing and kayaking (host Adena even provides the tubes and watercraft), and there's a lot of hiking, exploring, fishing, and nature watching to do.