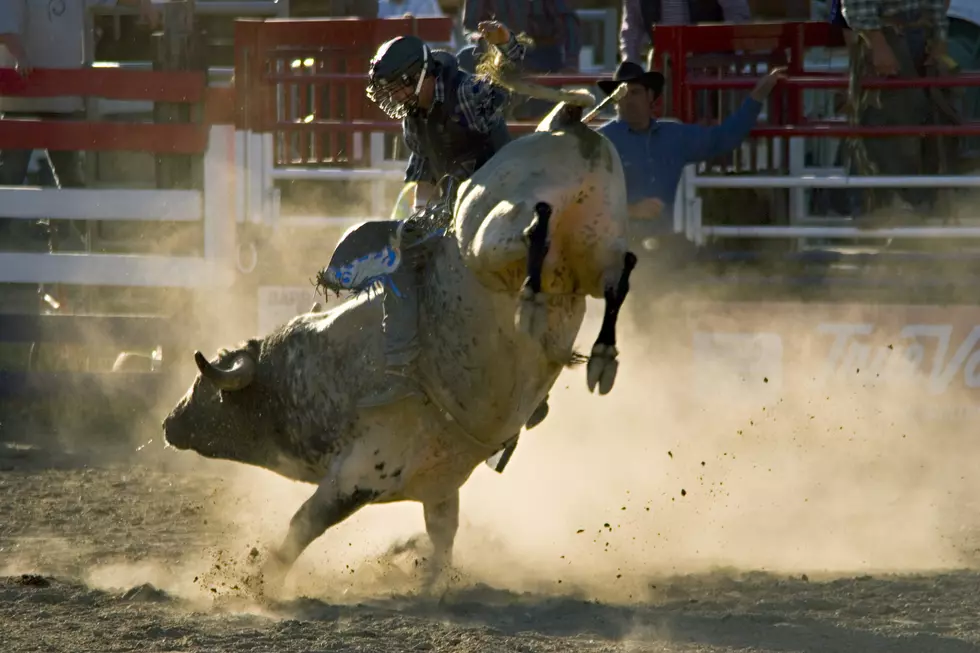 Rodeo's Biggest Event Is Moving from Las Vegas to Arlington
Debora Dzenkiw/Getty Images
UPDATE: Tickets for the 2020 Wrangler® National Finals Rodeo® go on sale Friday, September 25 at tickets.com.
Keep your eyes peeled and your ears tuned to US 105, because we'll have 4-packs of tickets to give away once we get closer to the event.
---
There's been a lot of talk about opening up Texas and jump starting the economy again. While this isn't exactly what most people had in mind, it may be welcome news to folks who want to see the Lone Star State attracting new businesses and huge events.
The event, which might as well be the Super Bowl of professional rodeo, has been held at Vegas' Thomas & Mack Center since 1987, Brewer reports. However, Nevada's COVID-19 safety restrictions would cap attendance of the event to only 50 people.
Texas is willing to be more accommodating right now, so the event is scheduled to be held December 3rd through 12th at the Texas Rangers' new home: Globe Life Field in Arlington.
According to the National Finals Rodeo website, there will be safety protocols in place. Attendees will be required to wear masks, and hand washing and sanitizing stations will be set up at several points across the stadium. Seats will be sold in groups of four, with separation between groups. Tickets will be virtual rather than physical to limit physical contact between attendees and staff.
Texas is really rolling out the welcome mat for this event. According to a statement issued by Governor Greg Abbott Wednesday, a Major Events Reimbursement Program fund of $7.1 million has been set up based on the projected economic impact of the event.
"We are proud to welcome the Wrangler National Finals Rodeo, showcasing the very best competitors and livestock in the world, back to the Lone Star State," Abbott wrote. "Western sports have long been part of the Texas brand, and Texas fans will be thrilled to see these competitors back in the saddle after being bucked off by COVID-19. Texas is committed to working alongside our communities to ensure they have the tools needed to spur tourism, and grow jobs and their local economies. I congratulate the PRCA on selecting Arlington and Fort Worth, and on coming back home to Texas where the very first NFR was held."
Depending on where we are with COVID-19 by this time next year, the event will most likely be back in Vegas in 2021. According to Brewer, the rodeo is contracted to be held there through 2025. (The Las Vegas Review-Journal's Ron Kantowski and Richard N. Velotta report that the contract is technically through 2024, but a year could be added due to Vegas losing a year to Arlington.)
If the event is successful here, maybe Texas will become its permanent home after that contract expires.
What do you think about the National Finals Rodeo coming to Arlington?
Enter your number to get our free mobile app
LOOK: See Photos of the Year From the International Photography Awards