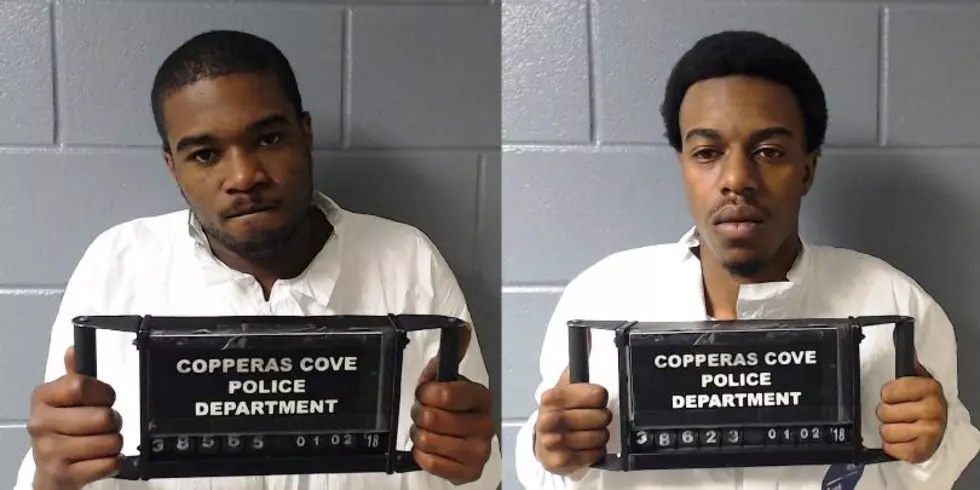 Routine Traffic Stop Leads to Aggravated Robbery Arrests
Matthew Ablon, KWTX
The Copperas Cove Police made a routine traffic stop that turned into a bust of four robbery suspects.
KWTX's Matthew Ablon reports that the traffic stop occurred Tuesday in the 900 block of W. Ave. B around 8:37 p.m after an officer noticed a vehicle driving with no headlights. When the officer approached the car, he noticed that the juvenile driver and two adults in the backseat and had blood on their clothes.
As the officer was conducting the stop, Cove police received a report of a man having been robbed by four people at a convenience store. The young victim told the authorities that four individuals assaulted him and held a knife to his throat.
The victim met the suspects at a convenience store and paid them to give him a ride home. The victim opened his wallet, and the suspects attacked him after seeing the amount of money he had in his wallet. The suspects stole all of his money and took his cell phone as well.
The young driver and two adults -Raquan Jones-Lewis and Lance Stennis - were arrested for aggravated robbery. A second juvenile suspect, who wasn't in the car, was later arrested at a residence in Copperas Cove.