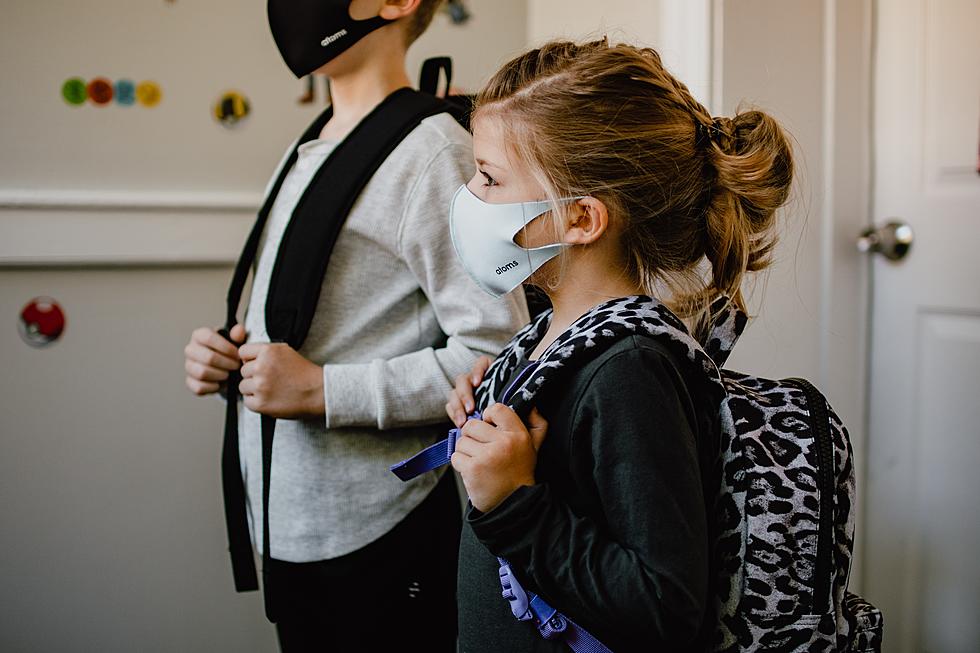 Kids in Central Texas are kicking off their first day back to school this week, but with things still not quite back to normal, some parents are facing mixed emotions.
This time last year, things were looking a lot different. It was the first time in most of our lifetimes that we were faced with a global pandemic. Some children were attending school through remote learning, while others attended physically with mandatory face coverings in an effort to stop the spread of COVID-19.
Now, as we kick off the 2021-2022 school year, things have changed yet again. This time around, Gov. Abbott has banned mandatory face coverings in schools, and options for remote learning are extremely limited. While a vaccine has been created to curb COVID-19, children under the age of 16 are not eligible to be vaccinated against the virus just yet. Many parents are concerned that our most vulnerable are being put in unnecessary risk, but the other side is happy to see things heading in a different direction.
Under the restrictions placed by Gov. Abbott, the Texas Education Agency has updated their guidelines for how schools should respond to COVID-19. The most notable changes include the following :
School systems are not required to conduct COVID-19 contact tracing,
Parents of students who are determined to be close contacts of an individual with COVID-19 may opt to keep their students at home OR in school,
Masks will not be required, but students and staff may wear a mask if they choose,
Schools do not have to inform parents if someone at the school tests positive for COVID-19,
If someone at the school tests positive for COVID-19 the school must submit a report to the Texas Department of State Health Services via an online form and notify its local health department
Understandably, summers with the kids can be exhausting. Lots of children are bubbling with energy and raiding the fridge 24/7. Of course, if you have more than one kid, you've most likely broken up plenty of fights between siblings during summer vacay. Then there's the issue of finding childcare while you're working, which can be far from easy. You may have even tried remote learning last school year, and so the kids and yourself have been with one another non-stop.
Are you relieved to finally see the kids head back to school, or are you finding yourself facing feelings of guilt due to the uncertainty?
It's definitely not an easy question to answer, but it seems to be the one on everyone's mind this week.
10 Cool Things To Do In Killeen, Temple, And Harker Heights Before School Starts
The new school year is just around the corner, but you've still got time to make some memories with your family. You don't even have to plan a big trip to do it. There's plenty to enjoy right here in Central Texas!
Top Ten Waterparks In Texas
They say everything is bigger in Texas, but even if we don't have the biggest waterparks in the world, we do make the biggest splash during summer. We have to - it's so hot! Here are our Top 10 Waterparks in Texas. Did your favorite make the list?
10 Cheapest Texas Getaways
June 18 was National Wanna Get Away Day, and it got us to thinking of where Texans can get away from it all this summer and have a great time without breaking the bank.