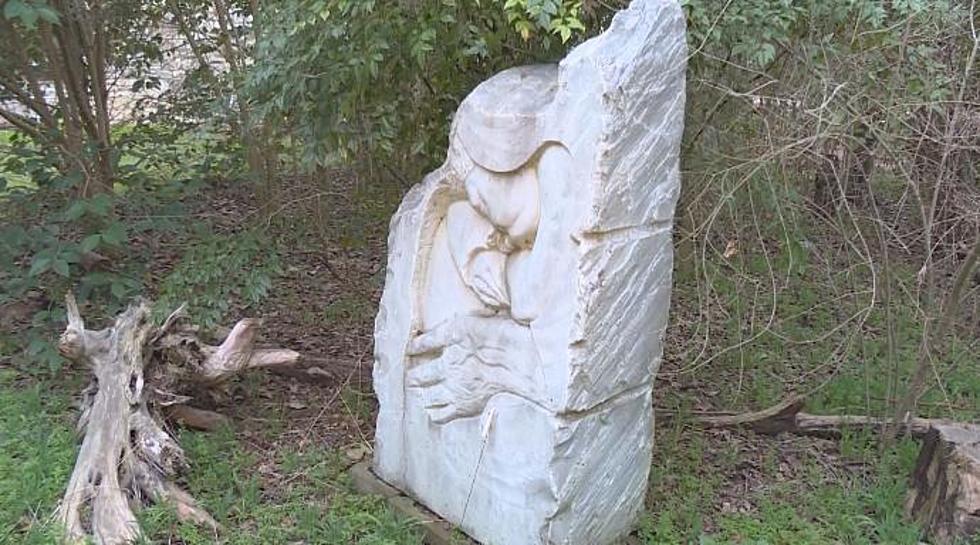 Temple Trail Getting New Look
Photo by Megan Vanselow, KWTX
A Temple doctor will have his sculpture work exhibited along Friar's Creek Extension Trail behind Temple College.
Robert Rynearson, a Minnesota native, relocated his family to Temple when he set up the department of psychiatry at Scott & White Memorial Hospital in 1965. Rynearson retired from Scott & White in 1997 and sculpted numerous pieces of art in his free time until his passing in 2016.
According to our news partners at KWTX, a dozen sculptures created by Rynearson will be moved from his home to be displayed in a sculpture garden. The pieces will be power-washed and sealed with an anti-graffiti coating before they are placed along Friar's Creek Extension Trail.
Rynearson learned the basics of sculpting after a trip to Italy, and was said to be mainly self-taught. Bob, one of Rynearson's sons, believes that his father would be very happy to have his work on public display.
The sculpture garden will open some time next month and will be visible to those traveling from the VA hospital to the Baylor Scott & White Clinic along Friar's Creek Trail.
Enter your number to get our free mobile app