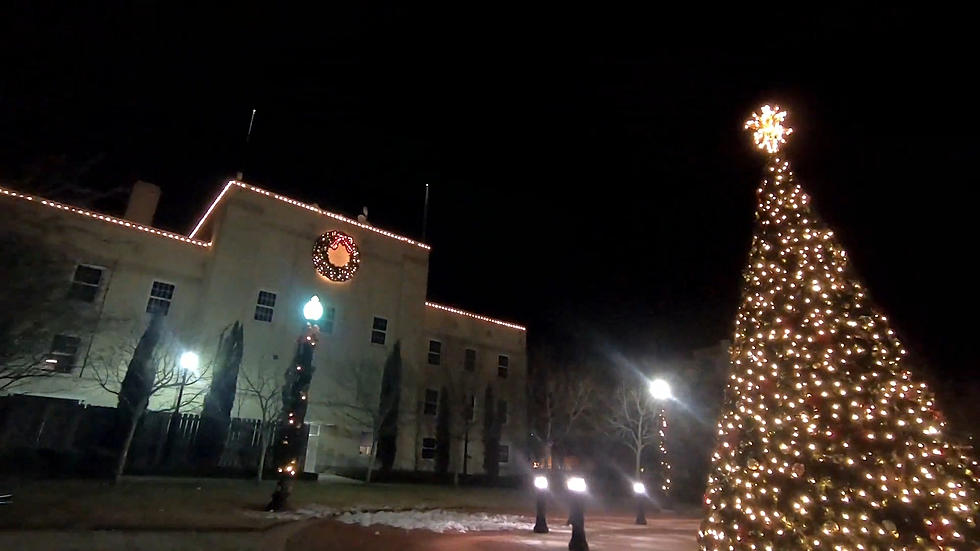 Feelin' Festive? City of Temple, Texas Announces Tree Lighting and Parade Date
Wander, YouTube
The holiday season has begun and who doesn't love a parade? The City of Temple has announced its Christmas tree lighting and 75th Annual Christmas parade.
According to a press release from The City of Temple, the Christmas Tree lighting will be on Monday, December the 6th in Downtown Temple in the City Hall municipal parking lot starting at 6:15pm.
The 75th Annual Christmas Parade will begin at 6:30pm.
The theme for this year is "The Magic of a Traditional Christmas."
The parade is expected to last about an hour and a half, and will feature over 75 entries from local businesses and groups.
Unlike last years parade, spectators are invited to line the streets and enjoy the float procession.
Since we didn't get a proper parade last year, here's a little taste of 2018's parade.
The parade route starts at the intersection of E. Adams Ave. and N. Eighth St. and will run about 1.4 miles long ending at Temple High School.
Kevin Beavers, Director of Parks and Recreation, says, "The tree lighting and Christmas Parade are a City of Temple tradition, and we are thrilled they are returning to a 'normal' format! This event brings the community, friends and families together to celebrate in the town we love to call home." 
The Grand Marshal of this year's parade is Dr. Sonjanette Crossley, who serves on the Economic Development Corporation and Temple Reinvestment Zone board of directors. Plus, she works with several non-profit organizations in the area.
Road closures will begin at 4pm at Sixth St. and Eighth St., with Adams Ave. closing at 5:45pm. Streets will reopen immediately following the parade.
Temple police remind you to use caution when leaving the parade.
For additional details, visit templeparks.com/parade or call 254-298-5690.
The Most Popular Christmas Movies of All-Time
Toys For Troops Returns to Make Christmas in Central Texas a Merry One
Operation Phantom Support and these fine sponsors are once again collecting toys to help Central Texas military and first responder families in need have a joyous holiday.
If you want to help make some Christmas magic happen, please donate a new, unwrapped toy or gift at one of these fine Central Texas drop-off locations.
The 12 Darkest Christmas Movies Of All Time