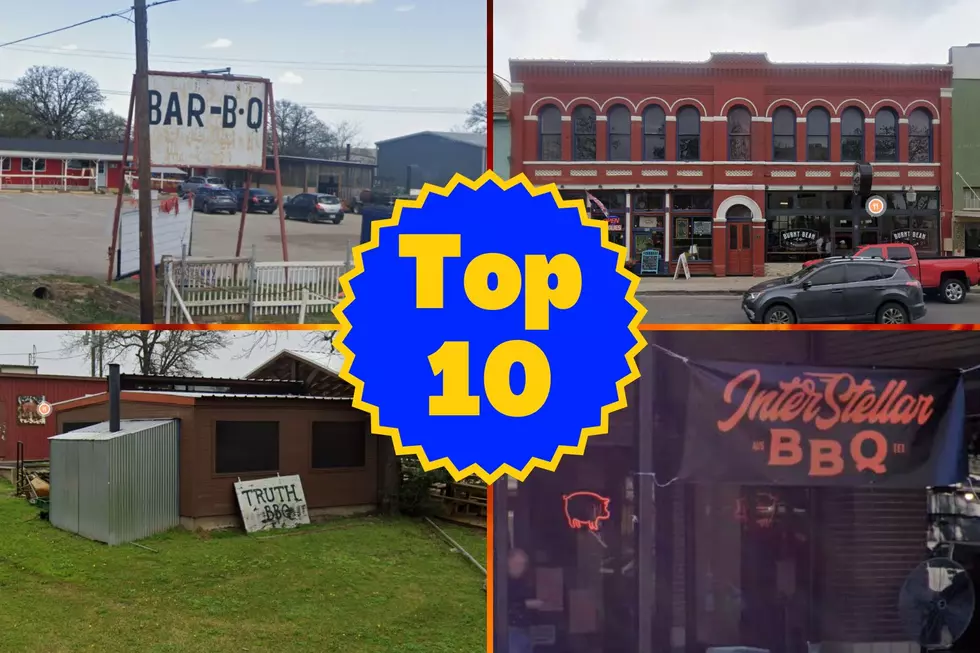 Yum! The Top 10 BBQ Restaurants in Texas for 2022
Google Maps/YouTube
When it comes to Texas BBQ, there's no shortage of fine, quality restaurants, food trucks, and backyard smokers that are serving up brisket, sausage, and ribs to friends and family. It's like Texas' love language.
Tex-Mex and BBQ are two things you won't have trouble finding in the Lone Star State, but not all restaurants are equal. Some just have a better way of doing it.
Texas BBQ
Texas has a long history with BBQ. In fact, it can be said that Texas is where it was all perfected.
According to The Texas Historical Commission, the "lunch plate" was popularized by African American and Mexican American cotton pickers who would order sausage and ribs from German butcher shops in Central Texas. The butchers would serve it up on butcher paper, and customers would eat it on the spot and would refer to it as BBQ.
Over the years, different styles and methods of smoking meat would help popularize Texas BBQ. These days, Texas BBQ is the #1 "style" of BBQ in 33 of the 50 U.S. States. Yes, it's that good!
Top 10 BBQ Places in Texas
In the spirit of competition, those that have perfected the art of Texas BBQ like to be recognized for their efforts, and each year numerous polls, reviews, and ratings help decide the best of the best.
Texas Real Food has named their 10 best, and now I know where I'm road trippin' next time I'm in the mood for BBQ (which is about once a week, if I'm being honest).
Let's take a look at who made the list.
The Top 10 BBQ Restaurants in Texas
Turns out you can find some quality BBQ in the least likely of places. You've probably heard the phrase, "Don't judge a book by it's cover", that's pretty much the case for several of these top BBQ joints in Texas.
You know, tacos are always a nice treat as well, here's the top taco spots in Central Texas according to YOU!
According to You, These are The Top Taco Spots in Central Texas
Looking for a new place to try for tacos? Where you at, Temple? Belton? Killeen? The people have spoken and these are the best places to get tacos in Central Texas.
Top 20 Restaurants Central Texans Wish Would Come to Temple
A while back, I
asked the good people of Temple
if they could picture a good restaurant to fill the lot on North General Bruce Drive where the soon to be torn down Long John Silver's stood.
This was before it was announced that a Dutch Bros. Coffee location would open there (which was one of the places I predicted as a contender in our article).
So now Dutch Bros. is open in that spot, but the responses to my survey were interesting because they paint a picture of just how diverse Temple's population is. People recommended some familiar restaurants with locations in the surrounding area, but also a few I'd never even heard of.
Here are the top 20 results of the survey. Let's see what the good people of Temple are craving!