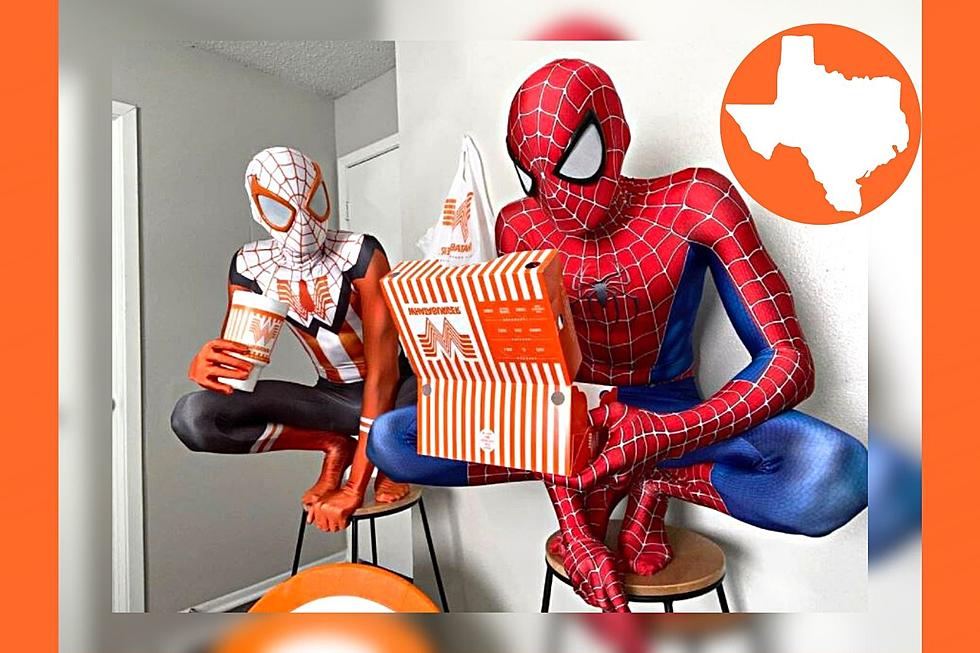 Texas Has a New Super Hero and He Comes With Spicy Ketchup
SpideyWu via Instagram
The Unofficial Texas Super Hero We Needed
Texas has a new superhero; with a web-shooter in one hand and spicy ketchup in the other, our new unofficial superhero is ready to go. Meet: WhataSpidey. He is just like the normal Spiderman, except he's WhataSized.
Everyone loves a superhero and everyone loves Whataburger so it was only a matter of time this combination was created. I'd like to imagine with every victim he rescues he leaves them with a pat on the head and a WhataMeal #1.
Where Did This Newfound hero Come From?
Well, I'm so glad you asked. An avid cosplayer who goes by the name SpideyWu, from San Antonio has been blowing up social feeds with his Spiderman mash-ups. The most recent, and arguably the best, is his WhataSpidey. 
The People Have Responded
After publishing his masterpiece online people went wild. There is so much love in the comment section. People from all over are digging WhataSpidey. One person said they're moving to Texas after this. A few people came up with the perfect caption "Tell me you're from Texas without telling me you are from Texas."
How Does He Do It?
These Spiderman mashup costumes take a bit of planning. First, he gathers images of the character he is trying to mash up Spiderman with. Then he reaches out to have someone commission him a pattern of the design. Once he gets the pattern he then heads to sites like printcostume.com and after uploading the pattern he received they will create the suit.
What's Next?
Comments left on his social media are beginning for more Texas iconic mashups. So keep an eye out for a SpideyBucc?
Don't like Whataburger? First of all, get out, second of all, fine here are some other insanely unique versions of SpideyWu.
The Ultimate Spiderman Mashup Extraordinaire Exists in Texas
11 Frustrating Things That Really Grinds Texans Gears
Texas is a beautiful state and we try to showcase that Texas Hospitality, but there are some things that just really grind our gears.
22 Texas Words That Deserve To Be In The Dictionary