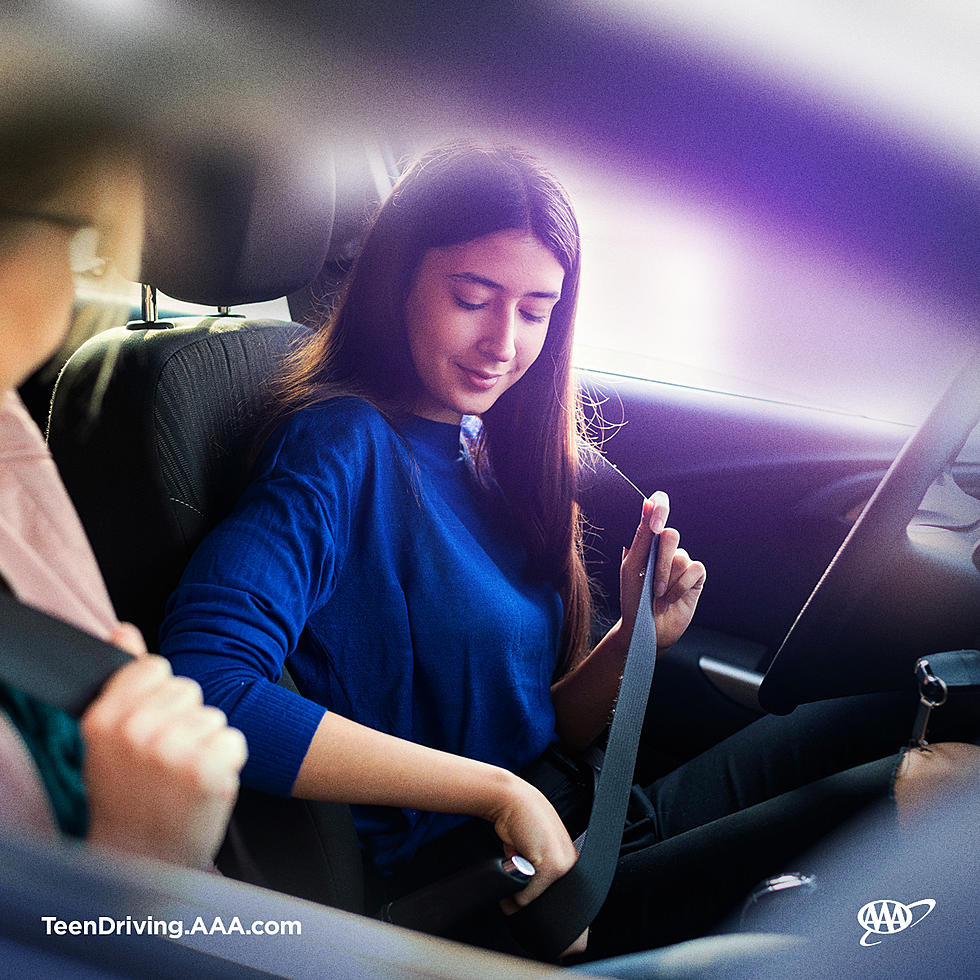 The 100 Deadliest Days Have Arrived, So Drive Safe and Be Prepared
Photo via AAA Press Release
It's summer time, which means teens are hitting the streets hard and, unfortunately, sometimes other drivers.
According to a report from AAA, data from the AAA Foundation for Traffic Safety reveals Texas has more summertime crash deaths involving teen drivers than any other state.
The 100 deadliest days occurs during Memorial Day and Labor Day - right about the time teen drivers get out of school, until they head back for the next semester. During this time, on average 7 people are killed every day in crashes with a teen driver. Outside of the 100 deadliest days, the average drops down to 6 people a day.
"Texas leads the nation in the total number of fatal teen automobile crashes that occur during summer months when younger drivers tend to have more unstructured time behind the wheel," said AAA Texas spokesperson, Daniel Armbruster. "Parents should encourage teens to double down on staying focused when driving, buckling up for every ride, and driving within posted speed limits."
According to previous research from the AAA Foundation for Traffic Safety, new teen drivers ages 16-17 are three times as likely as adults to be involved in a deadly crash.
Texas teen drivers were involved in more fatal crashes than young drivers in any other state. From 2010 to 2019, there were 2,318 deaths on Texas roadways involving teen drivers, with nearly 30% occurring during summertime. California ranks 2nd in total deaths involving teen drivers at 1,631, followed by Florida at 1,584.
So, be alert on the road this season. Driving defensively means watching other drivers just as much as watching yourself. If you have a teen driver, talk with them about the importance of staying focused, buckling up, and slowing down.
Summer should be a time for making memories, not becoming a memory.
See the Must-Drive Roads in Every State
LOOK: Route 66's quirkiest and most wonderful attractions state by state
Stacker
compiled a list of 50 attractions--state by state--to see along the drive, drawing on information from historic sites, news stories,
Roadside America
, and the National Park Service. Keep reading to discover where travelers can get their kicks on Route 66.
Would You Stay in This Birdhouse Airbnb in Round Top, Texas?
Here's an Airbnb rental in Texas worth Tweeting home about! It's a birdhouse-inspired cottage in Round Top, Texas, situated about halfway between Austin and Houston, and there are features inside and out that make it a perfect summer getaway spot for those of us who are perpetually stressed out.