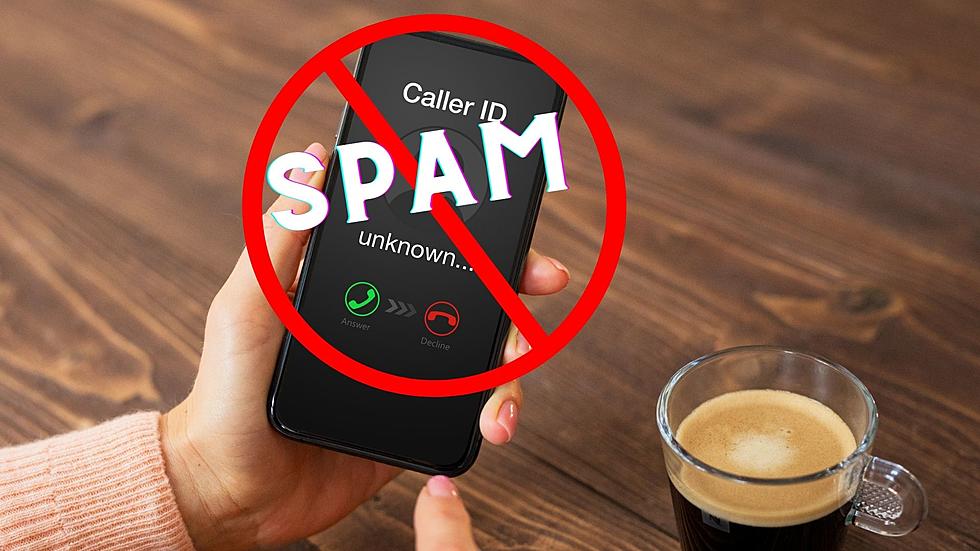 Tired of Spam Calls in Central Texas? This Is How to Stop Them
Canva
I am so tired of seeing "Spam Risk" with an unknown number on my phone! One day I had over a dozen of these calls in less than four hours. Today, it was someone offering to fix my driveway. Out of curiosity, I researched the number, and got the following results:
Phone Scam Alert! This a telephone phishing scam under the auspices of asphalt paving. Block this number.
How Do I Get a Text From My Own Number?
Hackers can use a technique called "spoofing" to disguise their identity by changing the information transmitted to your caller ID display. It's not just your phone that you need to worry about, either. Phishing attempts can also be disguised as that fun personality test you just took on Facebook.
Why Did I Get a Text From Myself?
Scammers are even texting people from their own numbers. According to CNBC, messages usually claim to be from the user's wireless carrier, mention the user's bill, and include a link to a free gift.
Guess what? There's no free gift, and the link leads to potentially malicious websites instead.
---
---
How to Stop Spam Calls and Texts
If you're a Verizon customer, the company says to forward any spam texts you receive - especially ones claiming to be from Verizon - to 7726 (S-P-A-M).
You can also report suspected spam texts and emails to government agencies and law enforcement. The Federal Trade Commission has an online fraud complaint form you can use to report suspicious messages. The FBI also accepts these complaints at their Internet Crime Complaint Center.
If you do click on a malicious link, experts say do not enter any information, and disconnect from the internet as quickly as you can. Also, check your phone or computer settings for any apps you don't remember downloading, and delete them right away.
The Top 10 Worst Places to Live in Texas
While it's always a good idea to know about areas with the lowest crime rates and best recreational opportunities when you are looking for a place to live, it's also important to know which places to avoid. Even if you move to a neighborhood with a low crime rate, you could also be close to less safe communities.
Texas in Top 10 Best States to Work from Home in America
How many people do you know that work from home? Since the pandemic, the number of employers with remote jobs has risen steadily.
WalletHub
used 12 factors to compare 50 states and the District of Columbia, including the percentage of people working from home, internet cost, cybersecurity, plus size and population concentration of homes in the state.
Let's take a look at the states that are the best for remote work, and where Texas sits on the list nationwide.
Bet You Didn't Know: 10 Bizarre Texas Laws Still on the Books
Many states still have strange laws on the books that aren't enforced or taken seriously anymore, and Texas is no exception.
Most of these laws are just funny now, but at one time, there was a valid (or at least somewhat valid) reason for them to exist.
Let's take a look at 10 of the weirdest ones in the Lone Star State.