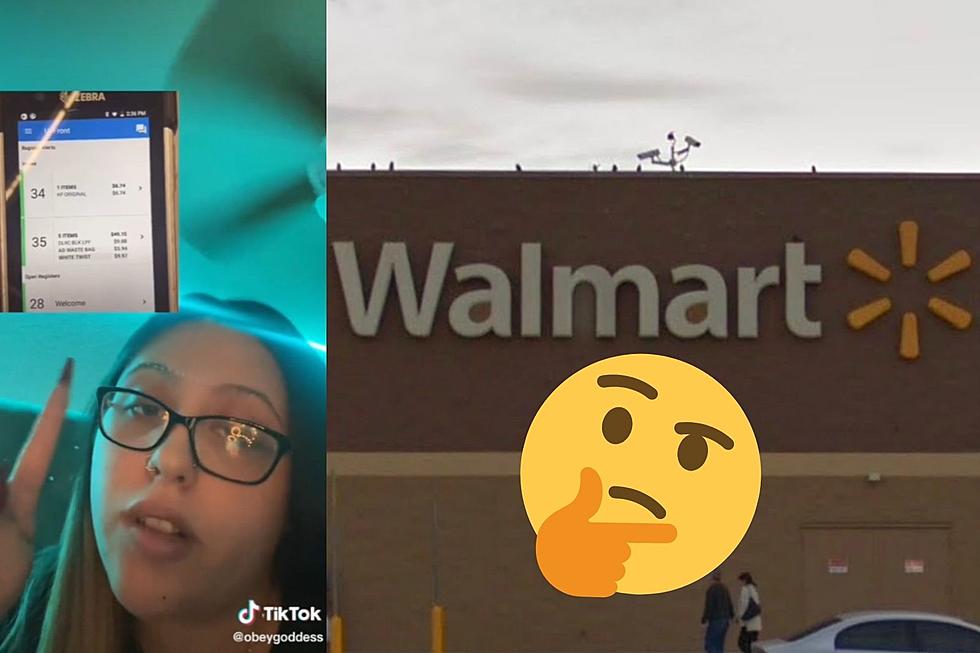 Viral TikTok Video Shows Ex- Worker Exposing Dirty Walmart Secrets – What If They Did This in Killeen, Texas?
obeygoddess, TikTok/Google Maps/Canva
Have you ever tried to put a Lil extra somn somn in your bag when using self-checkout at Walmart and then for some reason, the machine has a malfunction?
Tell the truth..
Ok, well keep the answer to yourself if you are ashamed at your reply.
This Tiktok video from a former employee at the retail chain may have you re-thinking your strategy the next time you want to go shopping and NOT pay for a few items.
So What's The Deal?
A Ticktoker named Athenia (@atheniamaria) posted a video that according to dailydot.com has received over 3,000,000 views, has a series of Walmart secrets.
In one of the videos, she warns customers about shoplifting and that if employees suspect you are shoplifting what happens at the self-checkout machine.
What Happens When Walmart Employees Think You Are Stealing
According to Athenia, employees at Walmart carry what is called a TC Device.
This device apparently gives them the ability to see all customer's purchases at self check out registers. If you are suspected of stealing they have the choice to pause your transaction and pretends as if something is wrong at the register.
The moral of the story?
Don't steal from Walmart... you may get caught!
Check it out:
---
---
So the next time you try to steal from Walmart think about this video LOL...
Texas' 30 Most Dangerous Counties For Driving
Texas is a large state with multiple highways to help keep us connected. Unfortunately these same roads can cause trouble and grief if you're not careful. Take a look at the list of Texas counties and the most deadly road located there based on fatal accidents.
Here Are 6 Memorable Moments That Happened In 2021 In Killeen, Texas
Well, here we are. We have just two weeks left of the year 2021.
What a year!
From the deep freeze we experienced in February to someone constantly hitting the Killeen sign, to the recent "massacre at Zaxby's" LOL.... these are 6 memorable moments that happened in Killeen Texas in 2021.
Check Out These Beautiful Killeen Homes For Sale
Are you looking to buy property soon? Or maybe you just like to look at houses. Whatever the case may be, these 5 houses on the website Zillow in Killeen may spark your interest! Check them out:
7 Seafood Restaurants in Killeen and Harker Heights You Need To Check Out
You don't have to travel to the coast to find great seafood. There are plenty of places right here in Central Texas that serve it up fresh and serve it up right. These are just a handful of our favorites. Did yours make the list? If not, let us know what we should try next!
21 Texas Town Names Outsiders Can't Pronounce
Have you ever heard someone call Killeen "Kye-lean" or Salado "Salad-oh"? That's just the tip of the Texas mispronunciation iceberg. Here are the towns and cities most folks who didn't grow up in Texas don't have a clue how to pronounce.