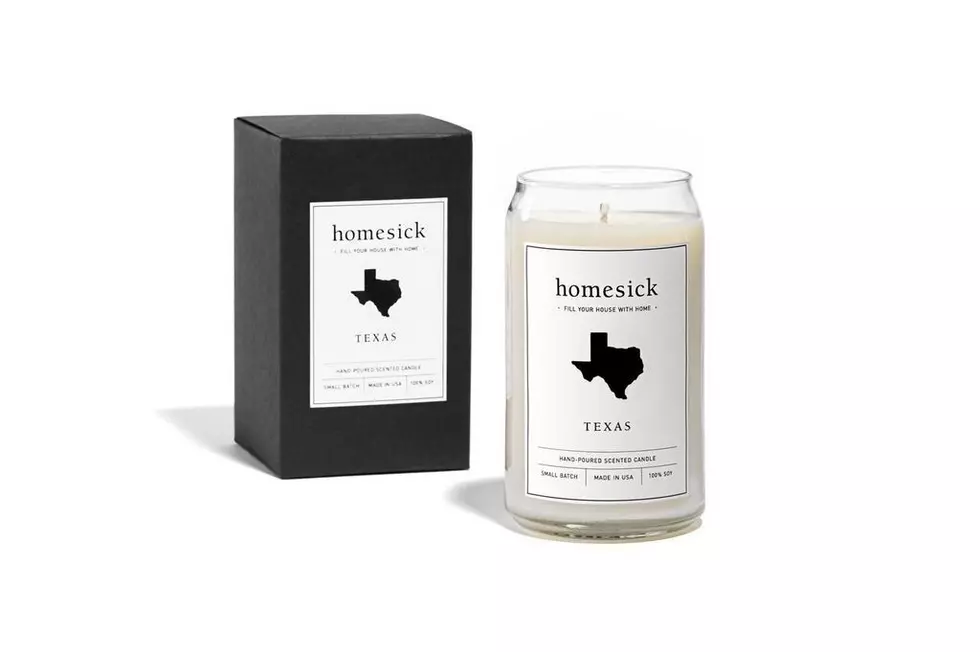 What Homesick Candles For Texas Cities Would Smell Like
Courtesy Of Homesick Candles
If you find yourself far away from the great state of Texas, there's a company called Homesick Candles that produces candles that will remind you of home. The version that they produce to represent Texas according to their website says that their candle has a "scent that includes a hint of leather, a bit of fresh cotton, and just a touch of sage". Sounds nice in theory, but also sounds "stereotypical" of Texas. That got us thinking, what if they produced candles that represented actual cities in Texas?
Now don't get offended by my take on this, but having touched every corner of our state from my days as a truck driver, I know the many smells of Texas, some good, and some unflattering. So don't get into your feelings about this. It's just jokes, folks.
Killeen

When you think of Killeen, of course you think of Fort Hood and its night time artillery shelling. A candle that smells of gunpowder seems appropriate.

Belton

Travel anywhere in Belton and you're sure to find a BBQ pit filling the air with the delicious smells of meat. A candle that smells like that would be awesome.

Temple

When I posed this question to our friends on Facebook, our digital editor Jason said a Temple candle would smell like an "old gym". Please refer all complaints to him if you are offended please.

Copperas Cove

A cat scented candle? That's what some folks describe as the smell perfect for Copperas Cove.