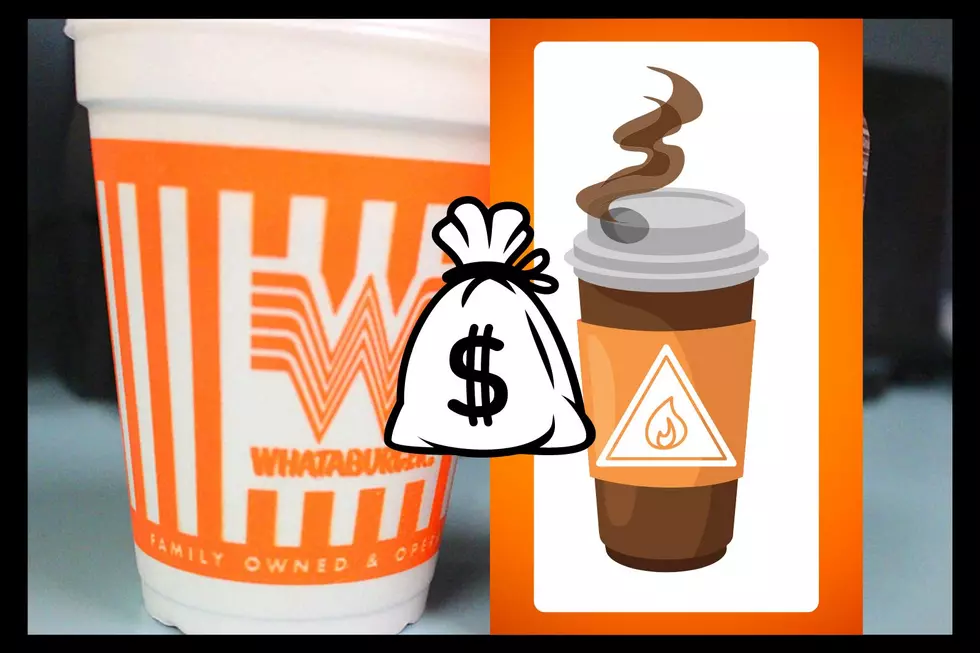 Whataburger Faces Over $1 Million Lawsuit After Injuries to Fort Hood, Texas Soldier
Aaron Savage, Townsquare Media, Canva
A beverage served in the wrong cup to a Fort Hood, Texas soldier has turned into an expensive mistake for one of the state's favorite fast-food chains.
Maybe he should have ordered a Dr Pepper instead. According to Local Today, James Vance was severely burned from coffee that was allegedly put into the wrong cup at a Whataburger in Sealy, Texas.
Hot Coffee Injuries in Texas
Vance's lawsuit is at least the third complaint filed in the past year in San Antonio against various fast-food chains including Whataburger for alleged injuries from spilled coffee, according to News of San Antonio.
Local Today reports that this summer on the way from Houston to visit family in San Marcos, Vance stopped for a cup of coffee at the Whataburger in Sealy, which is around 50 miles west of downtown Houston. Vance's attorney, Jonathan Havens, said Vance was given a "ridiculously hot" coffee in a cup for cold drinks. When Vance got the beverage in the car, it spilled, causing second-degree burns to his groin and abdomen that required medical treatment.
Although skin grafts were not needed, Vance was scarred from the incident, according to his attorney. Vance and his family are suing Whataburger for negligence, seeking both actual and compensatory damages. This includes medical care expenses, pain and suffering, disfigurement, and lost wages.
The lawsuit was filed last month in state District Court in San Antonio, Texas. The company has not filed an answer to the complaint, and a Whataburger representative didn't respond to a request for comment, according to News of San Antonio.
Top 25 Delicious Foods & Drinks That Define The Great State of Texas!
There's more to Texas than just Dallas Cowboys and oil in fact, Texas has helped shape the taste of America. From BBQ, to Tex Mex to Ice Cream and beyond, Texas has introduced the rest of the U.S. to the Texas way of life through food. So what foods and drink make Texas so special? Let's take a look.
The Most Dangerous City in Texas for 2022 May Surprise You
According to FBI statistics
, Texas had
438
violent crimes and
2,562
property crimes per 100,000 residents as of this year. For every 100,000 residents, there are
224
police officers statewide.
Crime rates are expressed as the number of incidents per 100,000 people.