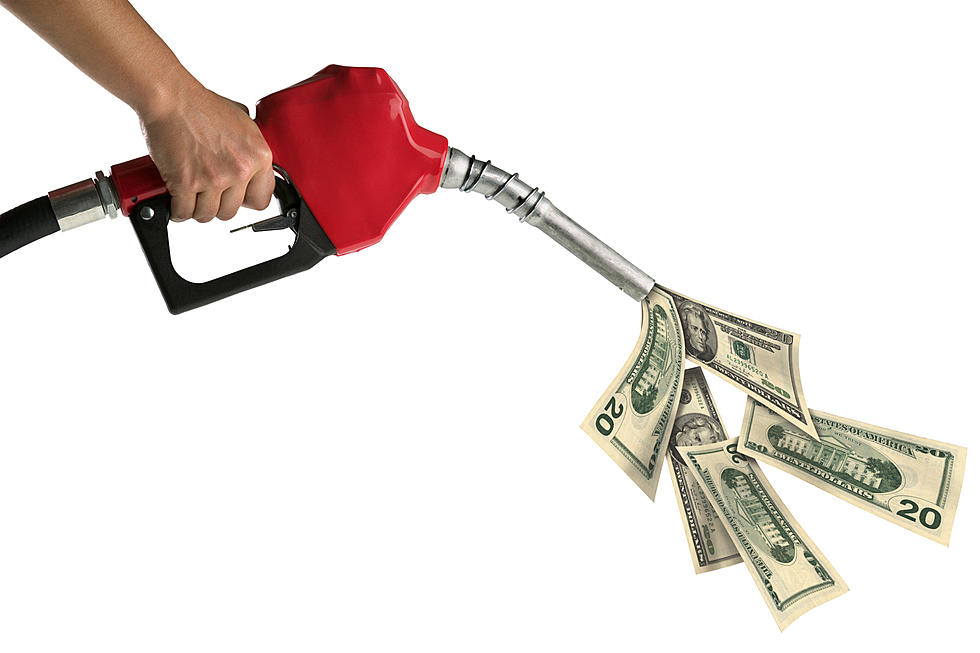 Where Will U.S. Gas Prices Top Out?
Thinkstock Images
Maybe I'm a little spoiled living here in Texas, the land of oil and gas, but as the gas price per gallon is rising, I have to ask, "Where does it stop?"
The year of the pandemic saw gas prices drop dramatically. It made sense, since no one was going anywhere and most were working from home.  I knew those $1.79 per gallon gas prices wouldn't last long once people started getting back to work, so why is it like a shock to the system every time I fill up?
I drive a pretty gas efficient car. I do that on purpose because I drive about an hour roundtrip from home to work. I was deemed "essential" during the pandemic, so driving that hour long roundtrip to work and back had its perks - no one on the roads and gas prices the lowest I'd seen them in a very long time. I knew that one day it would all end and I'd have to deal with I-35 and more expensive gas. That time is now...lol.
I also know that gas prices are not as bad here in Texas as they are in other places. A quick look at AAA Gas Prices shows that California, for example, is sitting at $4.107 per gallon on the average, once again reminding me how happy I am for not living in California.
The average price across the country is $2.985 per gallon and climbing. Here in Texas it's $2.702 per gallon, although I filled up today at $2.55 a gallon. Still a good price for us Central Texans, but where does it end? How much more per gallon will we be paying?
Hard to tell, but with the recent cyberattack on the Colonial Pipeline, AAA is saying the recent price increase is a reaction to that shutdown.
In case you missed it, the company that runs the nation's largest pipeline was recently the victim of a ransomware attack, shutting down operations.
The Colonial Pipeline Company released a statement that says, "While this situation remains fluid and continues to evolve, the Colonial operations team is executing a plan that involves an incremental process that will facilitate a return to service in a phased approach."
Sounds like the increase will be here to stay for a while, so should we be worried about a possible shortage of gas? It's possible, but it really depends on how long the pipeline remains closed. KSAT-TV recently spoke with industry folks who said there's currently not a shortage here in Texas, but some fuel stations in the eastern half of the nation are seeing shortages.
According to GasBuddy, "It is true that if the pipeline remains out of service into the early part of next week, roughly Tuesday or so, that some gas stations may run low on gasoline." The head of petroleum analysis at GasBuddy, Patrick De Haan tweeted,   "Avoid filling up! Stay home a few days and make sure there's enough for everyone until the pipeline is back online. Don't ruin the start to summer."
Amen Brother, Don't ruin summer. I have my own travel plans and will need some gas to get there.
LOOK: Here are 25 ways you could start saving money today
These money-saving tips—from finding discounts to simple changes to your daily habits—can come in handy whether you have a specific savings goal, want to stash away cash for retirement, or just want to pinch pennies. It's never too late to be more financially savvy. Read on to learn more about how you can start saving now. [
From:
25 ways you could be saving money today
]
10 Myths About Texas That Even Some Natives Believe
Everything's bigger in Texas, including the tall tales! Our state can seem pretty strange to people from far away, or even our immediate neighbors. There are several myths about Texas that range from quirky to fun and just plain ignorant and insulting, and even some people born and raised her believe 'em. Here are a few we can dispel today.